Attention County Commissions of North America: take note of the great efforts made by Cullman County. Cullman County is a moderately sized county between Birmingham and Huntsville, Alabama, and is perfectly divided by Interstate 65. In 2007 the County Commission sought to increase tourist revenue, wanting to hold on to visitors who were stopping for little more than fuel and food as they passed through. Enter Stony Lonesome OHV Park.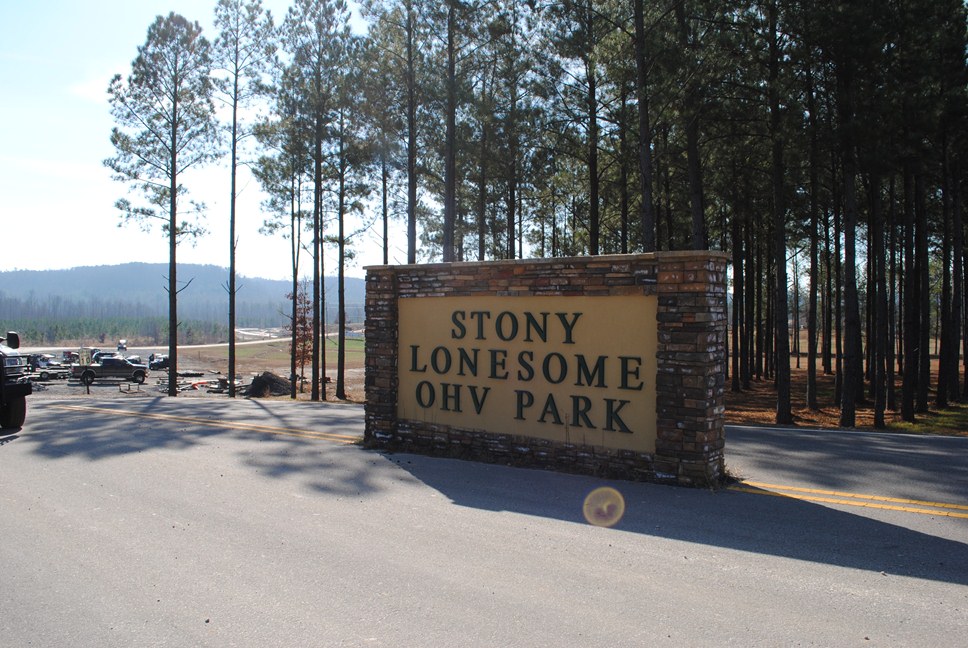 The county set 1,456 acres of land aside to become an OHV paradise. Today the park caters to ATVs, side-by-sides, Jeeps, rock crawlers, dirt bikes, horseback riding and even hikers.There are over 70 miles of trails, each rated and well-marked for difficulty, direction of travel and vehicle restrictions.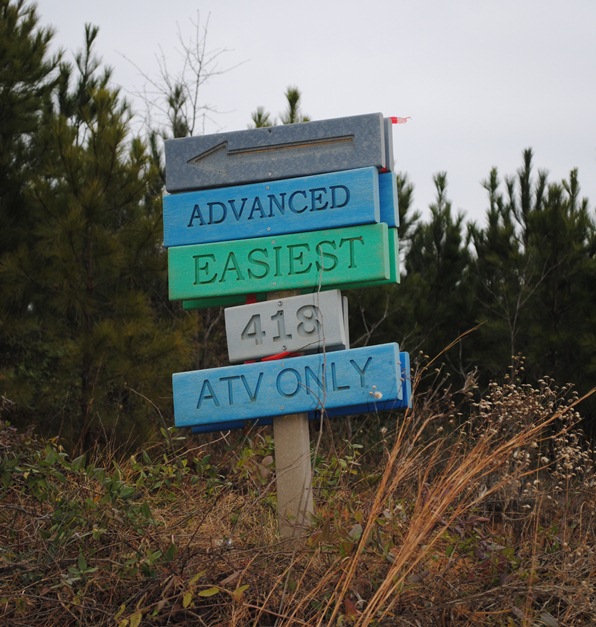 The trails themselves are incredibly scenic, climbing through the foothills of the Appalachian mountains and along the banks of Dorsey and Stony Lonesome Creeks providing for some pretty steep climbs. Trails are rated as Easiest, Advanced and Extreme. Each of the trails branch off from a couple of main roads that cut through the property. The main roads are two-way with one-way trails branching off. Most of the trails come back a few yards away. Throughout the park there are call boxes with map information. There are also a few helicopter landing zones, just in case.
There are some muddy locations and even trails marked as being muddy, but don't mistake Stony Lonesome for a mud park. Even after heavy rain before our rides I only got water up to my foot pegs on a stock Grizzly 350 and only got stuck once when I bottomed out in ruts on an Advanced trail. The Easiest trails are nice joy rides. Advanced trails get into steeper climbs and deeper ruts, a trend that continues into the Extreme trails.
Stony Lonesome has a nice park office on a hill overlooking the entrance. Check-in and check-out is required for all riders, including those staying overnight. No riding is allowed at night, ending an hour before dark. The park is open Thursday through Monday, closed on Tuesday and Wednesday. Quiet time starts at 10pm in the camping area. It's a very social atmosphere until then.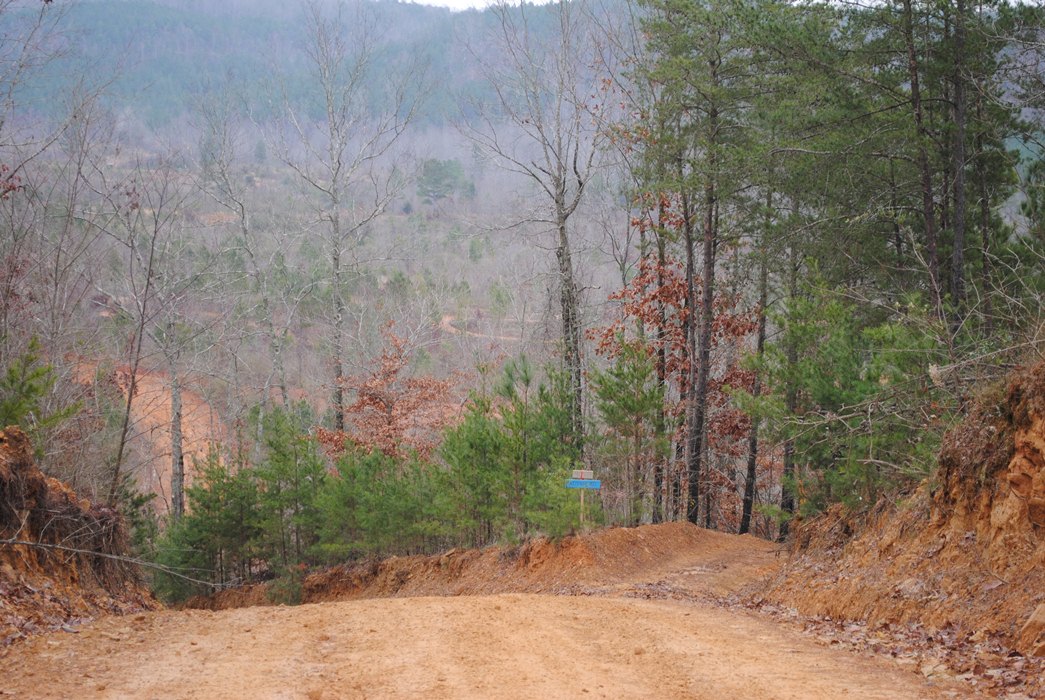 Like any respectable park, Stony Lonesome offers several lodging options including RV hookups and cabins. For $40 per night your cabin will sleep 4 and is equipped with a 3/4 bathroom, heating and A/C units, a microwave and a refrigerator. For $95 per night you can get a two bedroom unit with a dining room and a kitchen. A bathhouse is also located at the campground. Also a bargain are the riding fees which are only $10 per day for motorized vehicles from dirt bikes to Jeeps. Additional riders are only $5 with those aged 5 and under riding for free. This makes Stony Lonesome half the price of many lesser parks! Helmets are required at all times on open motorized vehicles. They are available for sale or rent in the office. As for riding double they recommend you follow the manufacturers guidelines but there are no requirements, riding double is acceptable.
Their office has wireless Internet access and a small eating area. Cell phone coverage was impressive throughout the park. Dodge City is at the I-65 exit and has fuel and a few eating options. Another 10 minutes north you'll find the city of Cullman with most anything you could need. Like any riding trip call before you haul: 256.287.1133http://www.stonylonesomeohv.us/ and on Facebook at http://www.facebook.com/stonylonesomeohv. While you're at it, call your county commission and tell them to check it out. If you build it, riders will come!
. You can also visit them on the web at
Related Posts