Life Beyond the Pavement. That's what Boggs and Boulders Off Road Adventure Park refers to itself as, and perhaps there are few truer statements. Boggs & Boulders is remotely located in the community of Brooklyn, Alabama. But when you turn off Brooklyn Road into the entrance you leave the pavement behind and enter an off-road paradise.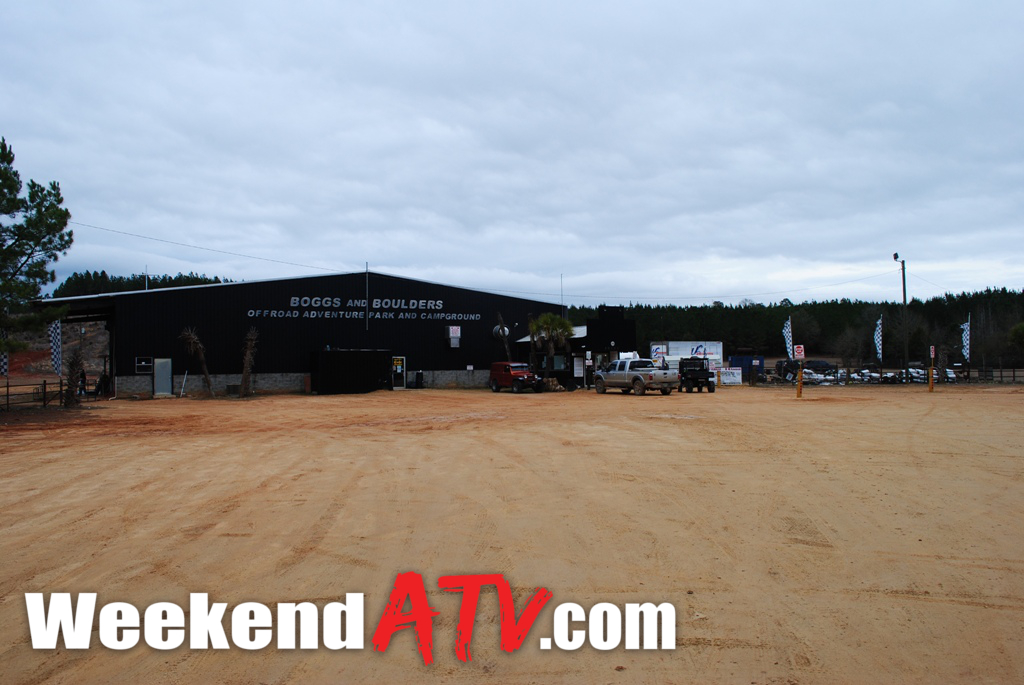 Boggs & Boulders caters to almost every conceivable type of off-road vehicle. They welcome dirt bikes, ATVs, UTVs, Jeeps, mud buggies, rock crawlers and most anything else. You're even welcome to hike or mountain climb on the rock walls. And with over 1,000 acres this playground has plenty of room for everyone. The park has main roads that get you to the various areas of the park easily. From there trails of all sizes and types go in different directions. Many trails are limited to certain vehicles types because of the trail width. Those trails are clearly marked. Our visit was the week of a very rare snow fall which had melted and made for a pretty muddy park. However, the rocky soil meant we usually had plenty of traction. If you aren't up to testing the depth of the mud there are dry detours in most cases. With the exception of a few dedicated mud holes any stock ATV should do fine at Boggs and Boulders. We actually witnessed a young female pilot a Polaris RZR 170 impressively through very muddy trails. Whether it was her driving or the RZR itself she had no trouble guiding the little side-by-side through the thick of it. I fully expected to be pushing her out at somepoint. After seeing that you can be confident that your ride will have no problem.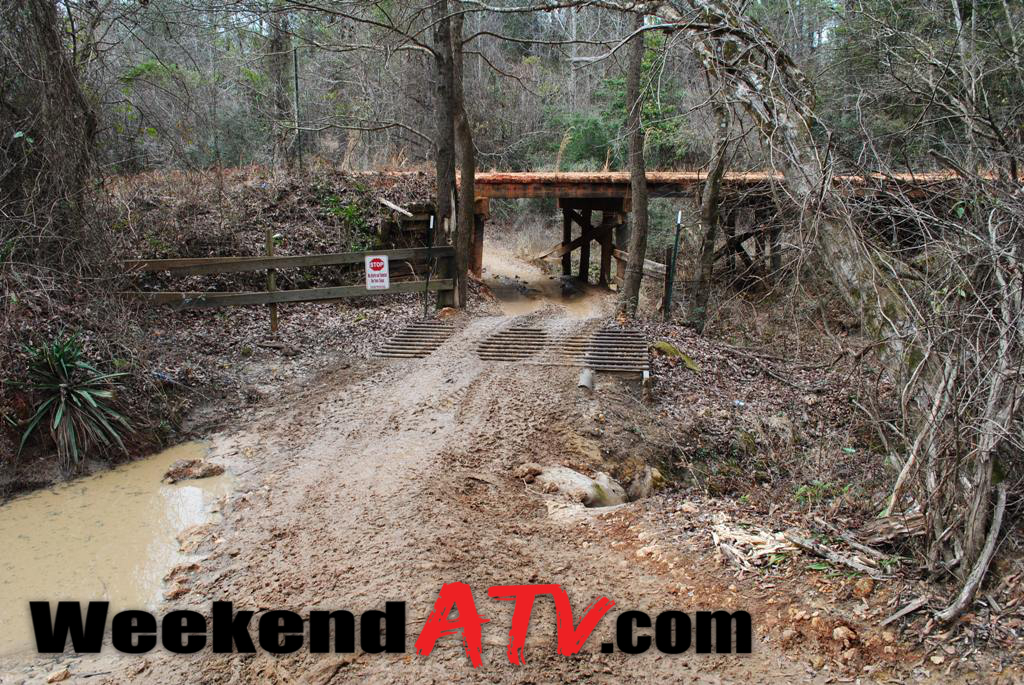 One day is not enough to fully enjoy Boggs and Boulders. The staff is very aware of that and have set up multiple options to keep you comfortable overnight. There are several cabins, A-frame bunkhouses and campers available for groups of any size. There are also over 100 RV sites and primitive camping areas. Some of these options have restroom facilities. For the others it's a short ride to the bathhouse which is one of the better facilities we've come across. Hotels are located in the nearby city of Andalusia, Alabama.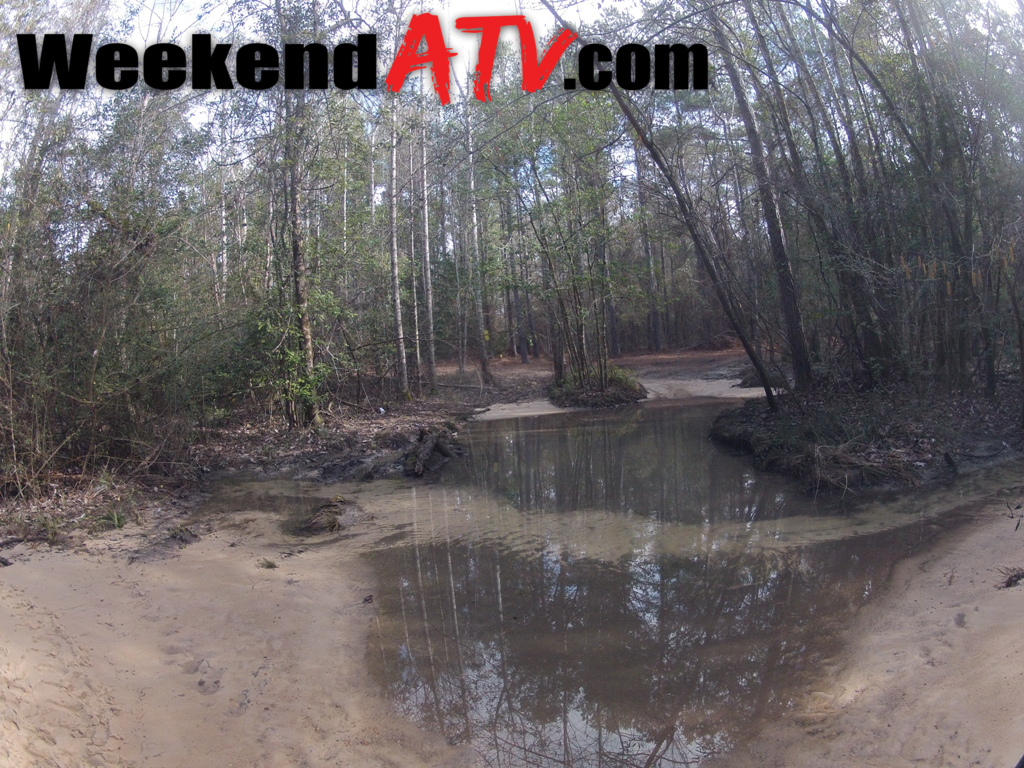 After a long day of riding there is a very large spring-fed swimming hole with a beach and areas to relax and play. There are also a couple of caves to explore on the acreage and a few group areas that you can reserve for your friends. The Mud Pie Cafe serves up a great selection of food from the grill with indoor and covered outdoor seating. The pavilion also has a stage and regularly hosts concerts and events; be sure to check out the events on their website. The store has hundreds of accessories and replacement parts for ATVs and UTVs as well as RV parts. There's also a multi-station bike wash to quickly relieve your ride of any mud you collect on the trails.
Boggs and Boulders is open for riding Friday through Sunday. Rates during our visit were $25 per ORV plus $10 per person. Perhaps the best part of Boggs and Boulders is the atmosphere. It is a very family friendly park and "Bogg Daddy" has plans to add even more enjoyment. The park rules are all very reasonable and promote good behavior. Helmets are required for youth and at some of the technical areas of the park. And while most ORVs are welcome, three-wheelers are not. To make your own plans to visit Boggs & Boulders check out their website at http://boggsandboulders.com.