If you were an 1980s kid then 'The Pump' means only one thing: The Pump shoe from Reebok. The manual air pump system allowed air to inflate cushions to form the shoe better to the person wearing it. Targeted at the basketball industry, the shoe was a huge hit in the early 90s and air cushioning found its way into more than just shoes. Now 20 years later the simple idea of an air inflated custom fit can be found in the offroad world with the LS2 MX456e Helmets.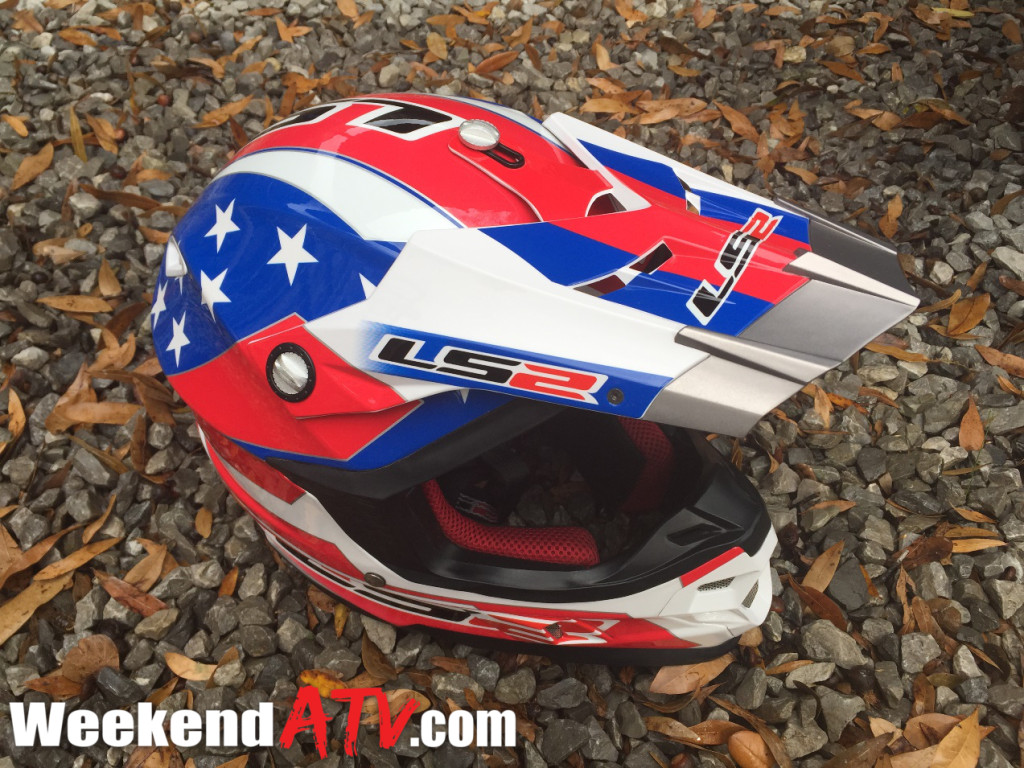 They began as a helmet manufacturer in 1991 in China. In 2006 they decided to brand their own helmets and LS2 was created. After years of growth, both geographically and in quality, they became available in the US in 2010 through Allwin Powersports Corporation. Today you can buy dozens of different types of helmets for on-road, off-road and snow powersports. The flagship of the offroad helmets is the LS2 MX456e.
LS2 sent us a beautifully patriotic USA version of MX456e to try out. Out of the box the fit was already pretty snug but after a few rides we were able to try out the inflation system. As promised, the cheek pads inflate with each press of the button, bringing back those pre-game basketball memories. If you have trouble finding the right fit in a helmet or want a custom fit this is truly the way to go.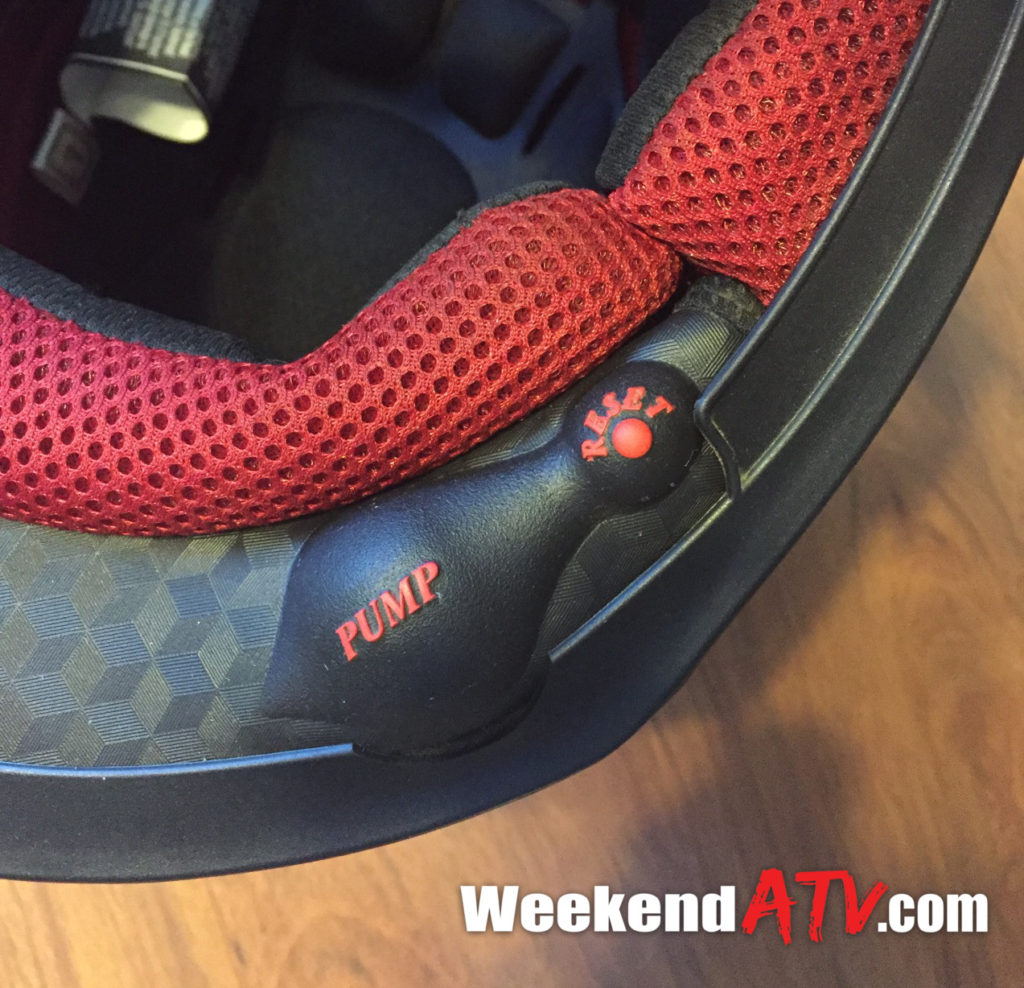 The LS2 MX456e uses a tricomposite fiberglass shell. There are vents at the mouth, the jawline, the back and two closable vents above the face opening. There are also vents at the top of face opening. The visor is mounted at three points with screws that can be tightened with a screwdriver or a coin to get them more than just hand tight. I know I've has visor screws fall out on trails before. The visor also has a removable extension. The odor and bacteria resistant liner is fully removable for cleaning. Ready to ride it weighs in at just under 3.2 pounds.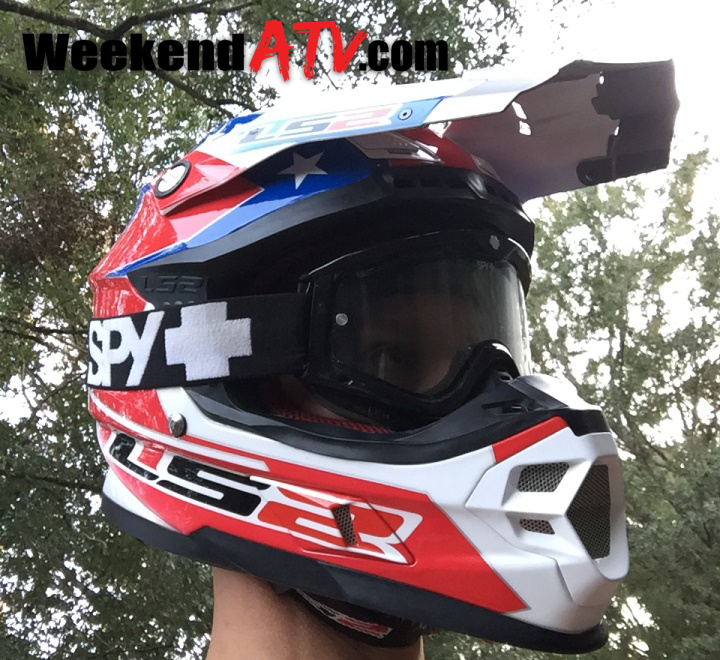 Not sure if a Chinese helmet is tough enough for you? How about the fact that is is the helmet of 5 time Dakar Rally motorcycle winner Cyril Despres.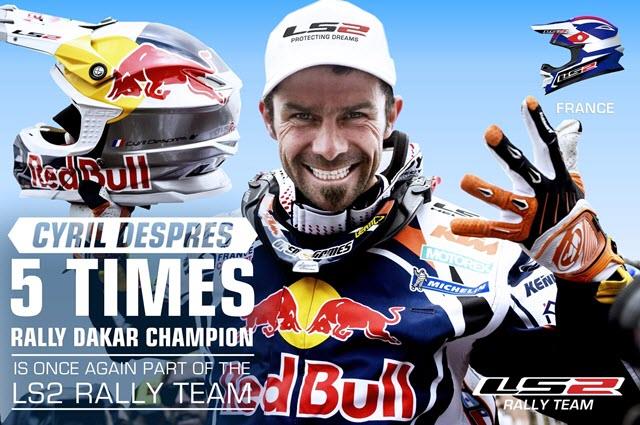 The LS2 MX456e is available in sizes XS to 2XL and in 10 different colors. It is DOT certified and ECE approved. MSRP on the LS2 MX456e is $189.95. For more details on the LS2 MX456e check out http://ls2helmets.us.