Custom wheels are, without a doubt, the number one upgrade in the ATV/UTV industry. No change has more of an impact on the look of a vehicle (on or off-road) than new wheels. And with dozens of manufacturers and styles its easy to create a unique look. But if you REALLY want to set yourself apart, there is only one choice: No Limit Wheels.
No Limit Wheels are completely customizable and made to order to create more combinations than your local sub sandwich shop. With their online wheel builder you can create your own unique wheel. No Limit Wheels offers 3 wheel models in 12″ and 14″ sizes. Each is available in 6″ or 8″ widths and with multiple spacing offsets to accomdate straight rear axles or IRS configurations. Next choose from 18 different colors. Then choose from 3 styles available for each model. Finally select one of three rim edges. Want Polaris Orange Madness wheels on your Steel Blue Yamaha Grizzly 550? No problem. Honda Red wheels on your yellow Outlander? Okay. Hot pink wheels on your Kawasaki Brute Force? We won't judge. Still no colors that work for you? Call No Limit Wheels and they can help you with custom color options. That's almost 2,000 unique wheels without even getting into custom colors! No other wheel manufacturer offers anywhere near that level of customization and personality in your ride.
The wheels are etched out of aluminum and feature a double reinforced rim edge for strength. They have a 1000 lb load rating each; 30% more than most available wheels. Each wheel weighs in at about 12-14 lbs.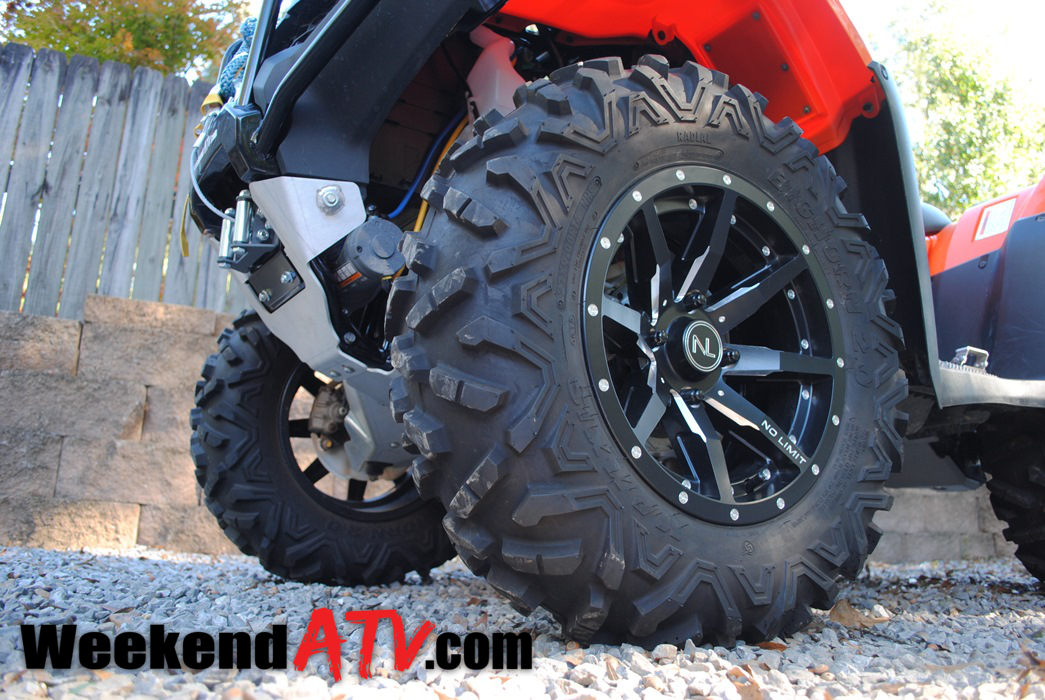 For our 2014 Honda Rancher, we placed an order for a set of 14″ No Limit Octane wheels in Positive style and with Bullet rim edge. We had it finished in matte black, a perfect match for our orange Honda. We wrapped them with Maxxis Bighorn 2.0 rubber to create a trail combination that looks as good as it performs. We were pretty stoked with the outcome.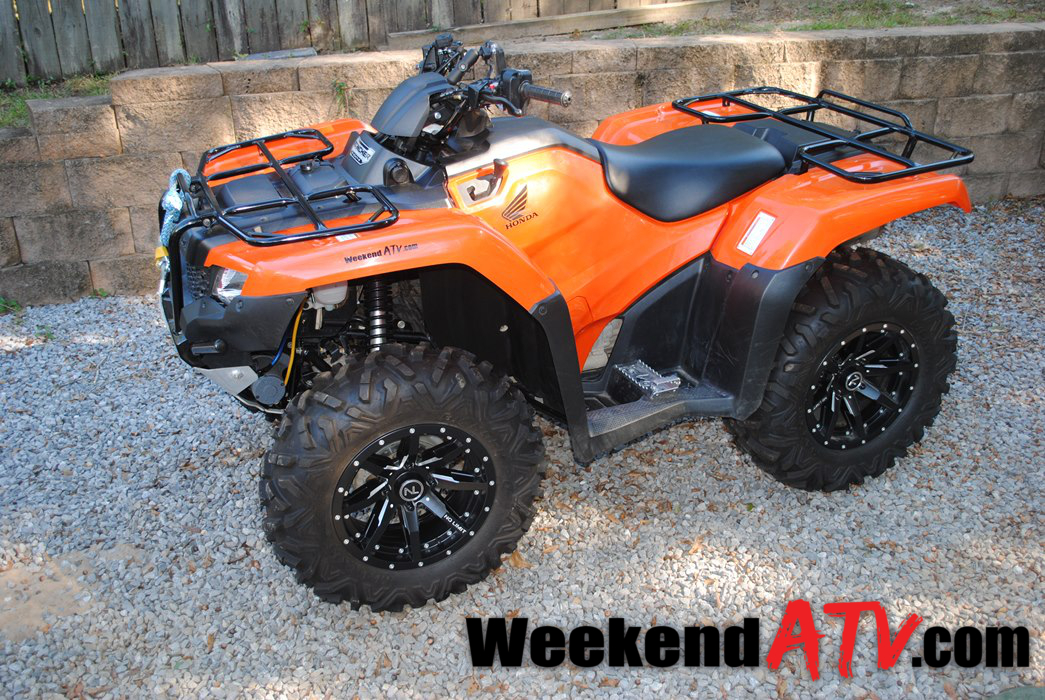 Despite the totally custom options, No Limit offers a 30-day, 100% money back guarantee if you are not satified with your purchase for any reason. Further backing your good decision, No Limit Wheels are accompanied by a lifetime limited warranty. No Limit Wheels is based in the United States and every wheels is made right here. The base wheel starts at $88 with each option adding a couple of dollars. To preview No Limit Wheels on your ATV and get your order rolling surf over to http://www.nolimitoffroad.com/.
Related Posts