If you done any lengthy amount of riding you've probably experienced thumb soreness or fatigue from having to apply constant pressure to the throttle. Whether you are a new rider or its just the first few rides of the season, anyone can experience the pain. I picked up a Polaris Sportsman 90 for my youngest daughter recently and within a couple of miles on her first ride she was learning of that pain too.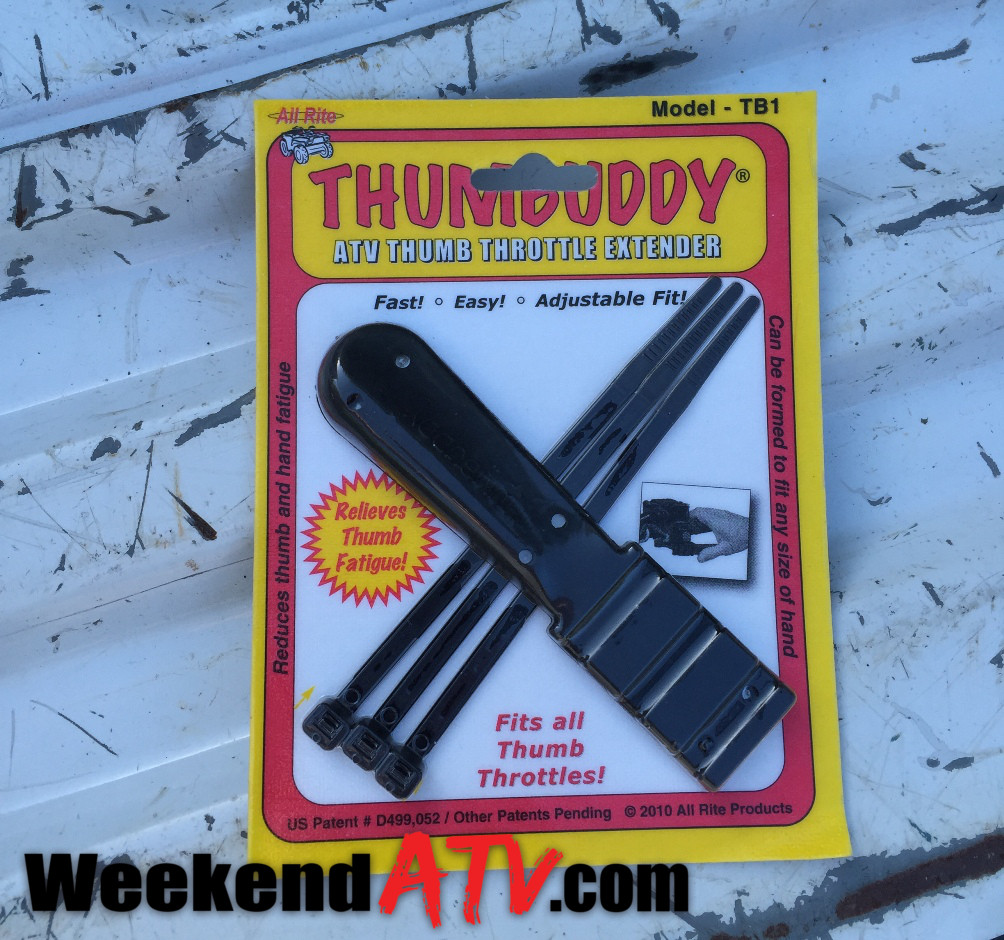 This past weekend we wanted to road trip to a new park, Clear Creek OHV. Knowing that it would be mostly trail riding we knew that thumb fatigue could quickly turn her ride from being enjoyable, so we picked up an All Rite Thumbuddy. As a throttle extender it increases the surface area of the throttle and distributes the pressure from the throttle farther down the thumb and into the palm of your hand with a rubber coated, ergonomic design.
Installation of the All Rite Thumbuddy is easy. It straps to your existing thumb throttle using 3 wire-ties which fit into channeled grooves in the Thumbuddy. The design is universal so it will fit any ATV model. Once mounted it can be bent to a preferred form thanks to its steel core. It takes just a couple of minutes to get it set and ready to ride.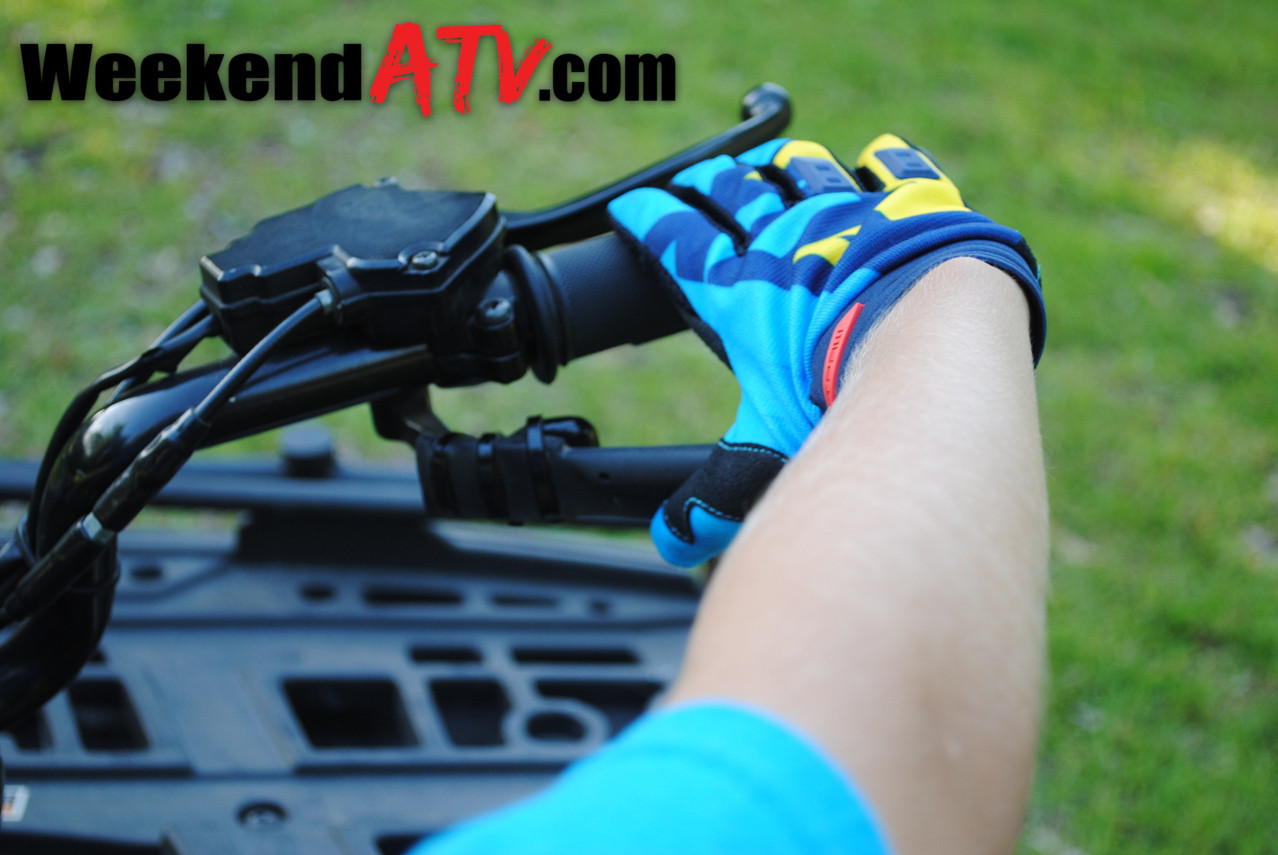 We put in over 10 miles that day and with zero complaints of thumb pain. She (and all of us) had a great ride thanks in part to the Thumbuddy. We picked up our All Rite Thumbuddy at Hall's Motorsports for $19.99. It is available at many local motorsports stores and online. It makes a great add-on for young or new riders or anyone to increase the comfort of longer rides. See more accessories from All Rite Products at http://www.allriteproducts.com/ including the All Rite Thumbuddy Pro which uses a stainless steel clamp instead of wire-ties.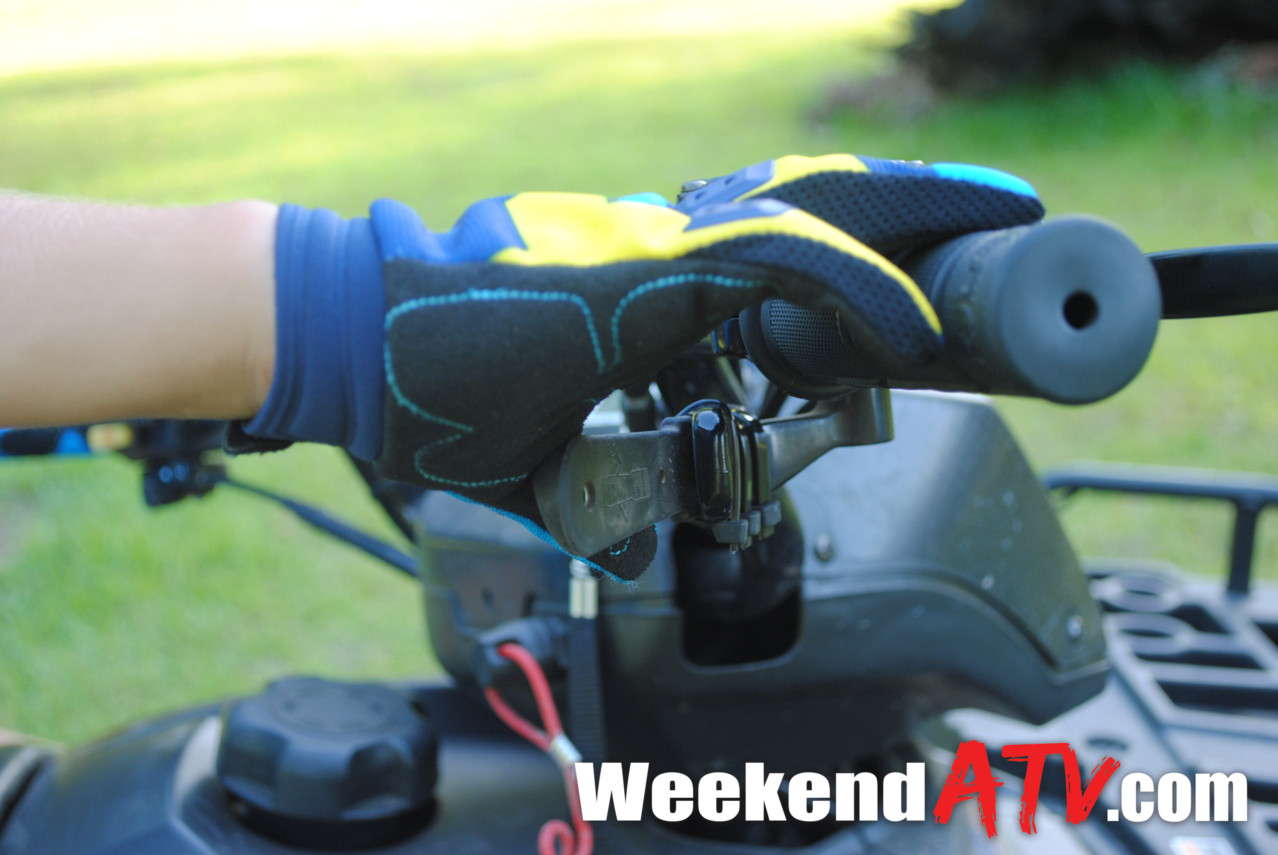 Related Posts