At WeekendATV.com we are constantly scouring the industry for products to make our offroad experience better. Sometimes we are looking to fill a void or improve a process. Other times we are just looking for unique products that you may never have heard of before. Recently, we were in need of new recovery shackles and stumbled across a product that fits all of the above: the Dragline Offroad SynthShackles.
Dragline Offroad SynthShackles are made from HTS-78 Dyneema in a 12 strand open weave construction. HTS-78 Dyneema is an ultra high molecular weight polyethylene or UHMWPE. Synthetic rope has become a common winch upgrade and can even be found standard on some premium winches. HTS-78 Dyneema is a great fiber for use in off-road recovery because of it pliability and strength.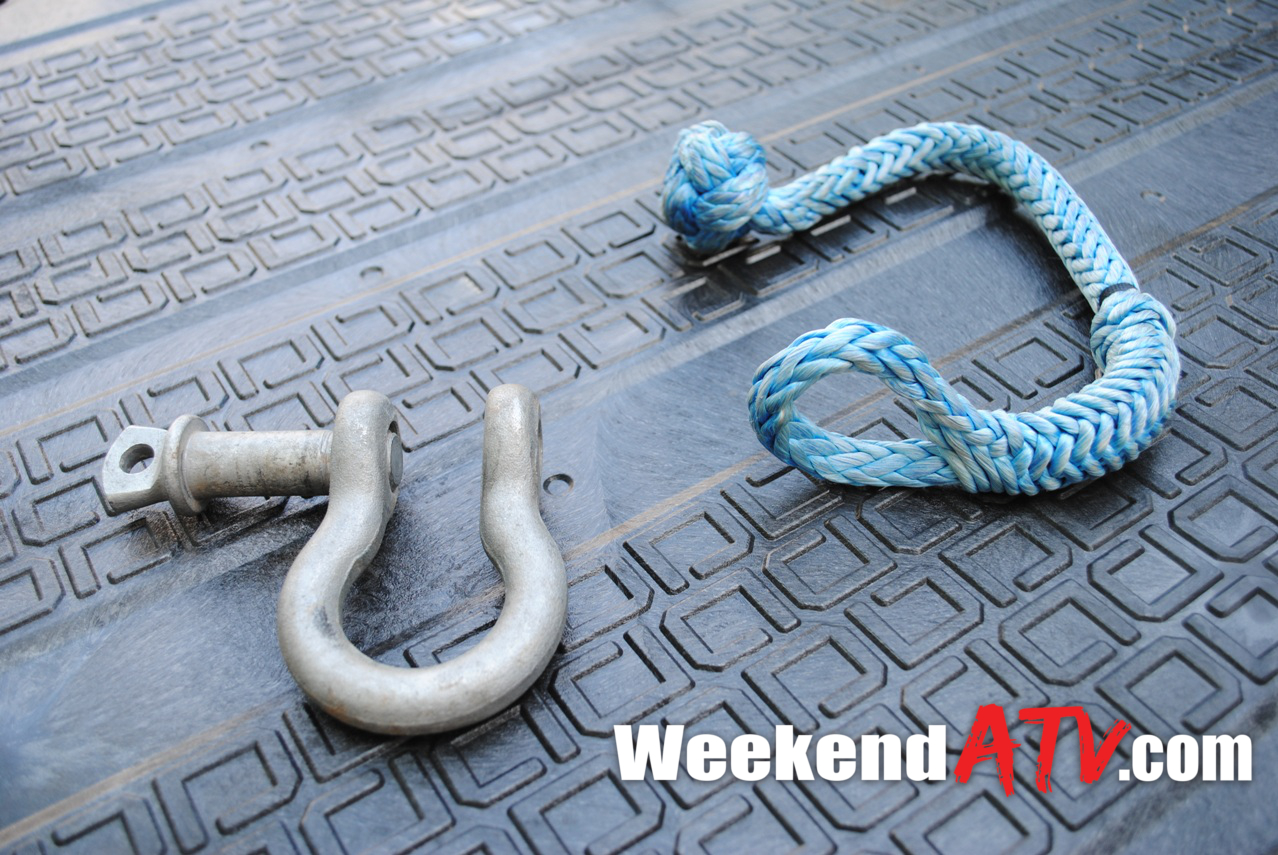 The Dragline Offroad SynthShackles offer many benefits over traditional metal shackles. First, they aren't susceptible to rust or corrosion and there's no need to worry about seizing or binding of the pin like a traditional shackle can under pressure. If the threads on a shackle get damaged it's trashed. It floats if you drop it in water or mud trying to get it hooked up. Ever tried digging a metal shackle out of the mud? It doesn't get too hot or cold to handle based on the elements. And from a safety perspective, if the shackle were to break under pressure it will simply fall to the ground rather than sending dangerous shrapnel at you or your ride; just like a synthetic winchline.
To test this synthetic shackle idea Dragline Offroad sent us their standard Recovery SynthShackle. The Recovery SynthShackle has a minimum breaking strength of 18,800 lbf. The shackle is incredibly easy to use. Simply push back on the slack to create a loop big enough to fit the knot through. SynthShackles are not for use on clevis mounts found on many bumpers, but they are a perfect and convenient link between your standard shackle and winchline. It also won't scratch your paint like a metal shackle.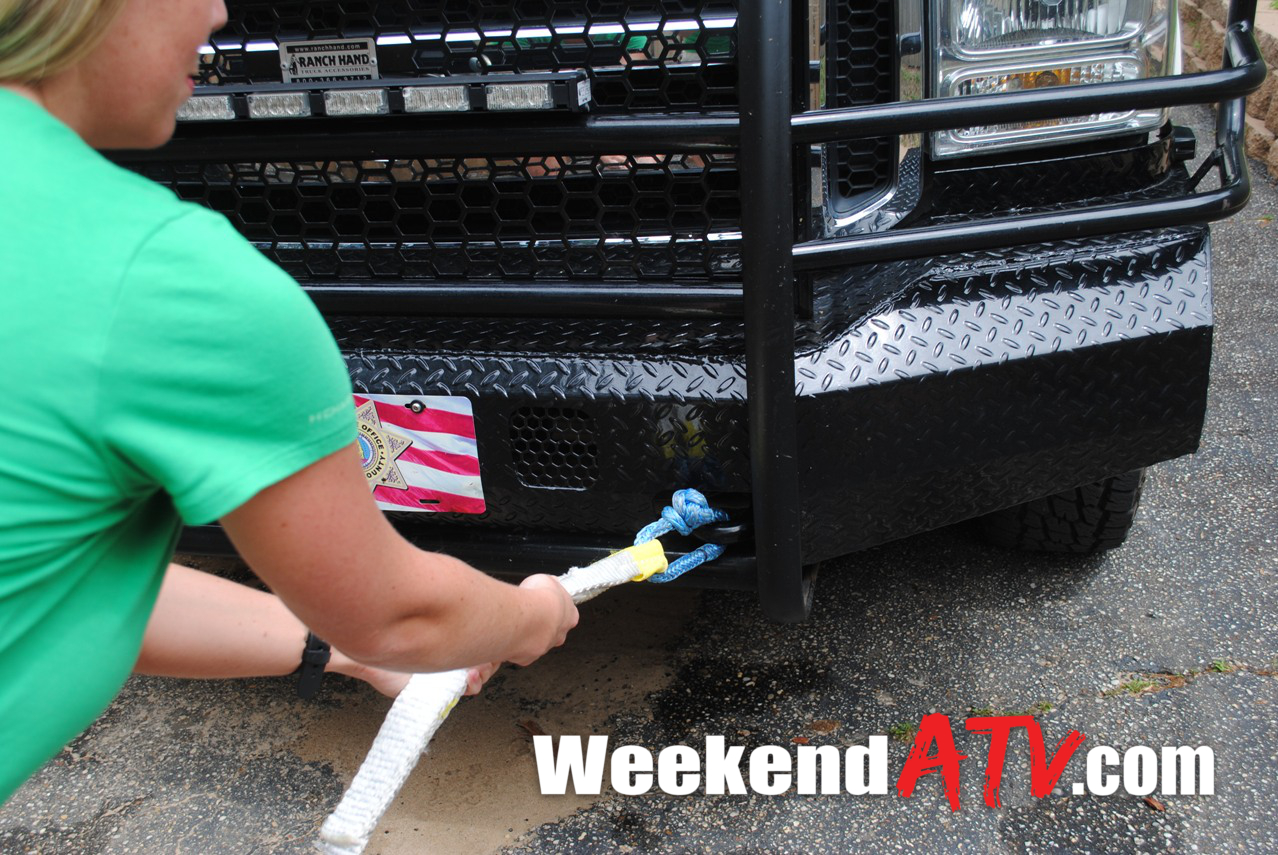 Our Dragline Offroad SynthShackle retails for $36.99 as tested. They also have the XL Recovery SynthShackle (rated at 24,000 lbf for $79.99) and the HD Recovery SynthShackle (rated at 34,400 lbf for $54.99). Dragline Offroad also carries synthetic winchlines and a synthetic snatchblock we'll get our hands on soon. To check out their full line and order your own see http://www.draglineoffroad.com.
Related Posts