Looking back at our beginnings our very first review was on the RAM Mounts Aqua Box. Still, after all this time, it's our most used accessory. Maybe we have trouble severing the ties with our work lives that we have to have our phones on the trail. Maybe it's the hope that our cell signal will be good enough to show the satellite view to get us unlost if needed. Or maybe it's because we want to quickly call 911 for a medevac the next time someone (who shall not be named) stalls climbing a steep hill and decides to let their ATV ride them back down. Either way the Aqua Box is a staple to our rides. So when we picked up our 2014 Honda Rancher one of our first calls was to RAM Mounts for a new one. Technology changes daily and the engineers behind the Aqua Box haven't been idle either. They introduced us to the Ram Mounts Aqua Box Pro, a new line that provides even more options.
The RAM Mounts Aqua Box Pro differs from the original Aqua Box in several ways. The Aqua Box Pro is still weather-resistant/splashproof, though not quite as much as the original. It's quick release system allows the Pro to be removed from the mount and carried in your pocket. The new membrane allows full control of buttons on the front and sides of the device as well as full control of the screen, even swiping. The back of the Pro is clear allowing photos and videos to be taken without removing the device from the Aqua Box Pro. There is even a little extra room in the case to hold a few small items like identification. As an added bonus the Pro floats, just in case.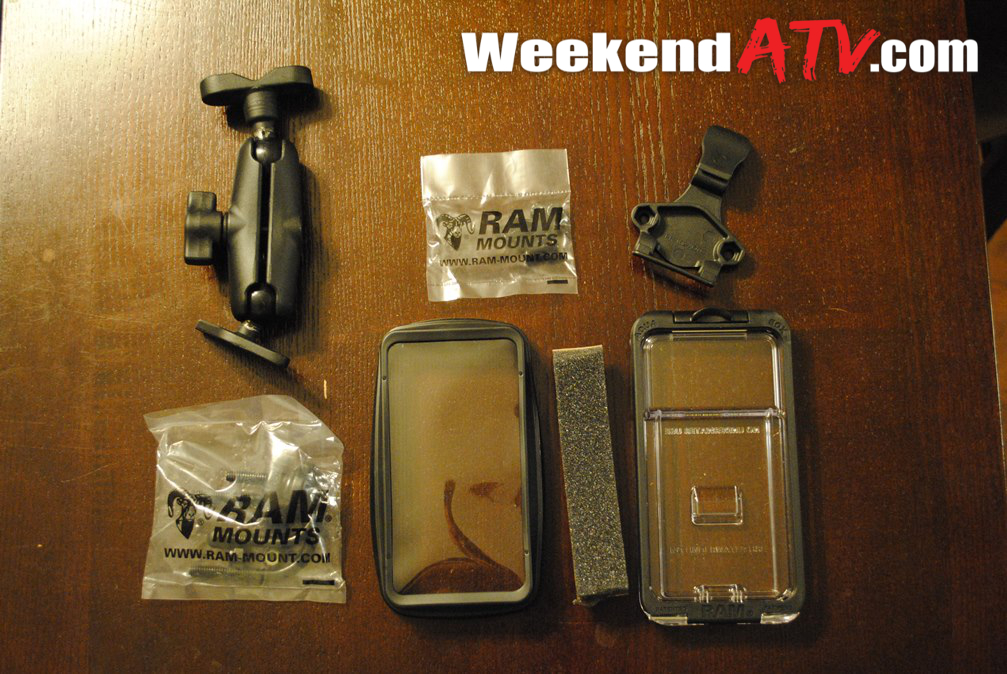 The RAM Mounts Aqua Box Pro is available in 3 sizes. The Pro 10 is sized for early generation versions of the Apple iPhone, without any case. The Pro 20 i5 is designed to fit the Apple iPhone 5 without any case. And the Pro 20 is designed to fit iPhones with cases as well as most other phones with interior dimensions of 2.8″ wide, 5.38″ high and 0.55″ deep. Being a big fan of protective cases we opted for the RAM Mounts Aqua Box Pro 20.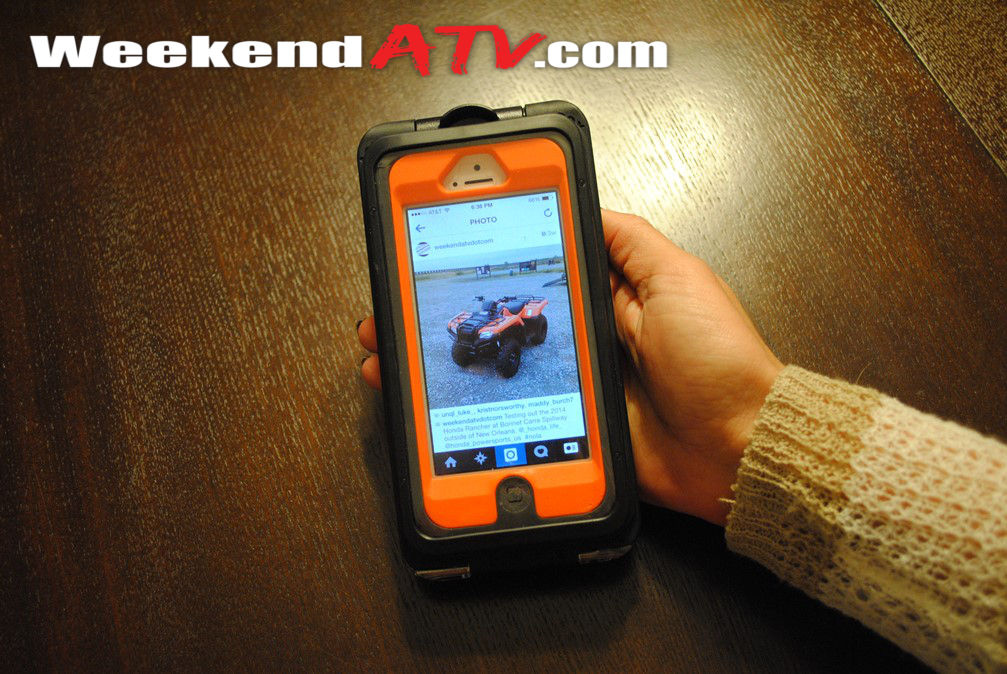 In our testing we were using Apple iPhone 4s and 5 devices housed in Otterbox cases. Swiping works good as well as most screen inputs. I did find that I had a hard time getting the Done button to respond when trying to unlock the screen. So much so that a crease has formed in the clear cover. This only seems to be an issue when using buttons in the corners of the screen. Other phone makes or using an iPhone without an Otterbox may have worked better. Navigating through Apps, photos, music, etc all ran smoothly otherwise. Also keep in mind that the Aqua Box Pro is not waterproof, so if you like to walk your snorkled quad across ponds then you should stick to the original Aqua Box. I had no issues during normal riding and mudding, but my phone did get wet at the bike wash afterwards.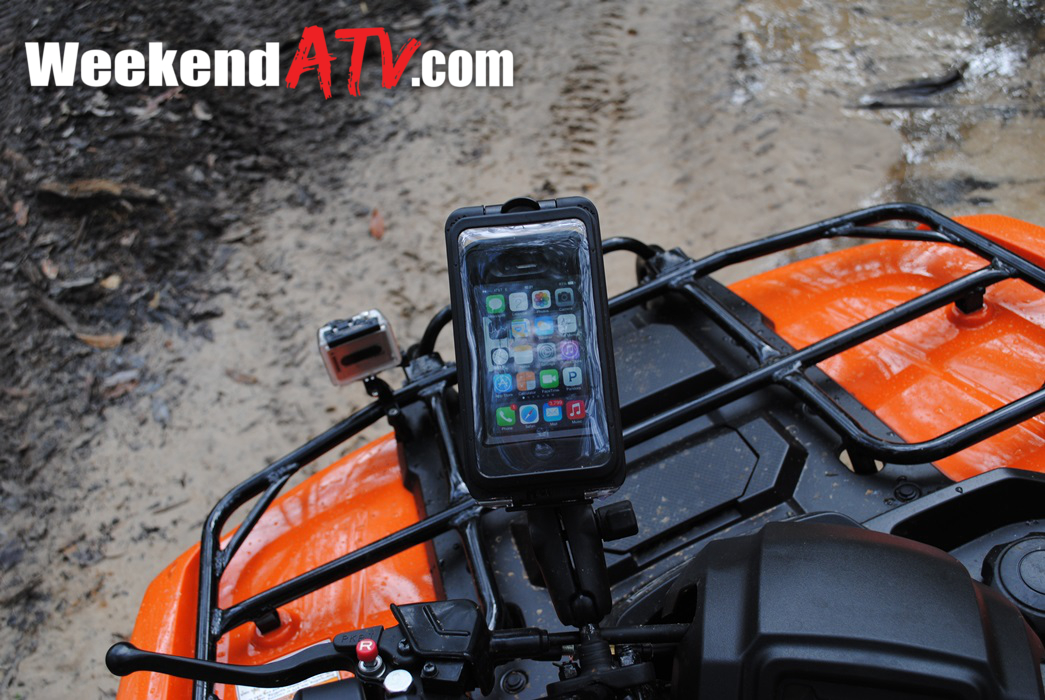 Overall the RAM Mounts Aqua Box line is a great solution for keeping your device accessible on a ride. You riding style or conditions may determine what model is best for you. Our setup as shown carries a reasonable MSRP of $61.06 and includes a lifetime warranty. Additionally, like all RAM Mounts gear, it's made in the USA. To pick out your own RAM Mounts Aqua Box Pro or other gear from Ram Mounts see http://rammount.com/.