There are two vital lessons to off-roading that are often learned the hard way. Don't do any serious riding alone and always, ALWAYS bring a tow rope. Over the past couple of weeks we have put the Lil' Bubba recovery rope by Bubba Rope to the test and it is certainly one of the best ropes money can buy.
Bubba Rope tow ropes are considered "snatch ropes" because they will stretch and are designed to not just pull, but jerk a stuck vehicle free. This can be especially helpful to overcome the suction effect that mud can have. The elastic also makes the recovery effort smoother for passengers and the vehicles themselves. All Bubba Ropes are made of 100% double braided nylon with a urethane polymer coating. The large loops on both ends are commercially spliced and seized. The ends are then dipped in a high performance elastic polymer coating, a process Bubba Rope calls "Gator-ize." This coating helps to protect the heavily used loop ends. 
The Lil' Bubba recovery rope is 1/2″ thick and 20 feet long. It has a breaking strength of an insane 7,400 pounds! That's way more than enough to get your ATV or side-by-side out of anything. Bubba Ropes have their capacity and other necessary information printed on a label that is attached directly to the rope. Bubba Ropes are also resistant to UV, water and abrasives that are harmful to most tow straps.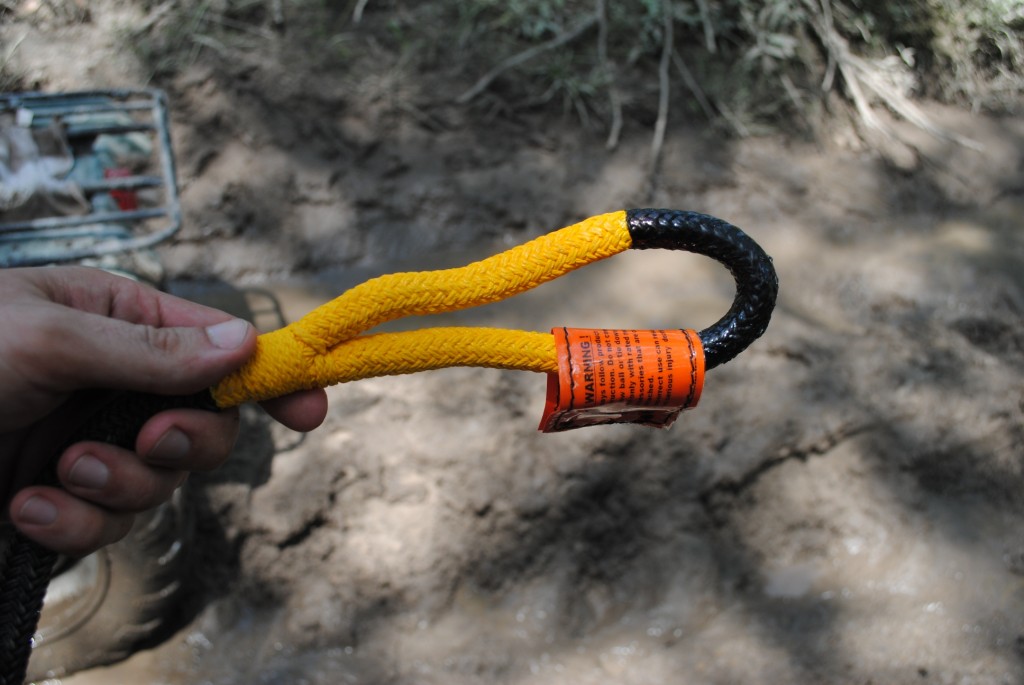 We were able to find several testing opportunities for our Lil' Bubba. Combined with a shackle, the Lil' Bubba was easier to use than a standard tow strap.  The kinetic energy produced from the jerking motion easily pulled our full-sized ATVs out of the muck. Clean up is as easy as rinsing it off, though don't expect it to ever look quite as clean as new.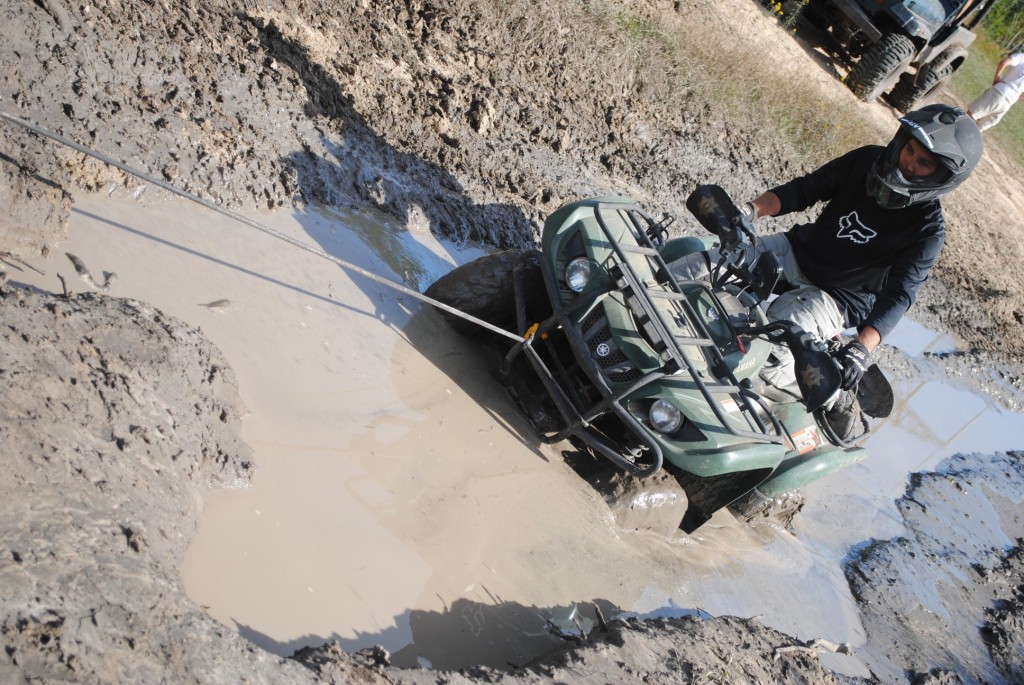 Bubba Ropes come with a strap and a mesh duffel bag for easy carry. MSRP on a Lil' Bubba is $69.00. The loops, or eyes, of the rope are available in yellow by default. For an extra $20 you can get them in black, orange, green, blue or red. If you tend to get bigger objects stuck they have a rope for that too. Bubba Ropes are available in several diameters and lengths with breaking strengths up to 131,500 pounds.
We've all seen the remains of broken ropes and straps around mud holes. Having a Bubba Rope means you won't have to worry about whether or not you are prepared.
For more details or to purchase see: http://www.bubbarope.com
Related Posts