So you're all set for a weekend on the trails. Your buddies are packed and headed over to load you up. You step out to crank up your ride. A turn of the key and your mighty beast should respond with a roar, but instead you just get a disheartening 'click'. There is a good chance you are suffering from a dead battery.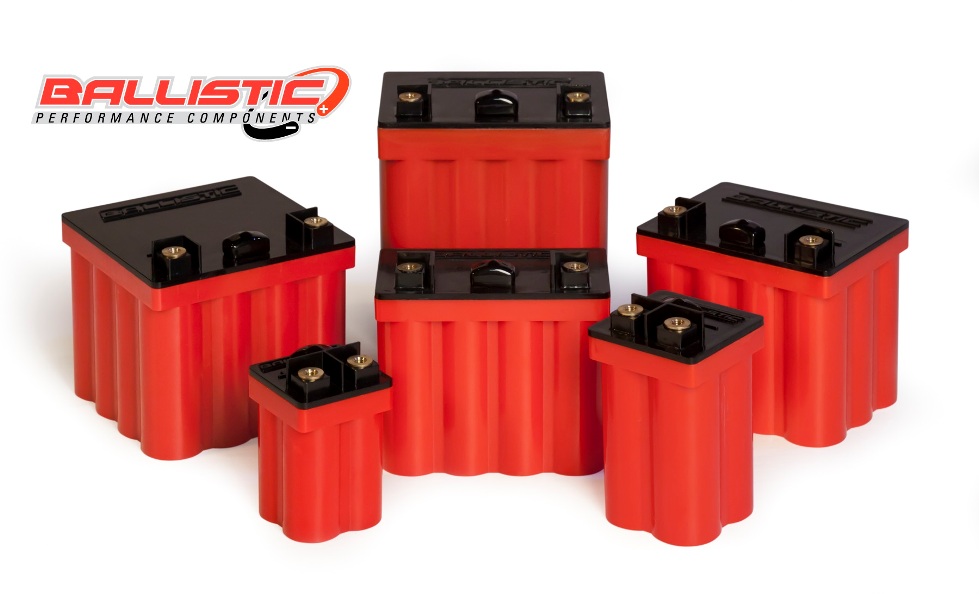 It's an annual affair for most. Traditional lead-acid batteries have a life span of about a year and a half to two at best. But the powersports industry has had a growing trend of lithium batteries like the Ballistic EVO2 Performance Batteries. Lithium ferrous phosphate, aka LiFePO4, is based on technology developed by researchers at the University of Texas in 1996. The end result is a smaller, lighter, safer, maintenance-free, longer-lasting battery.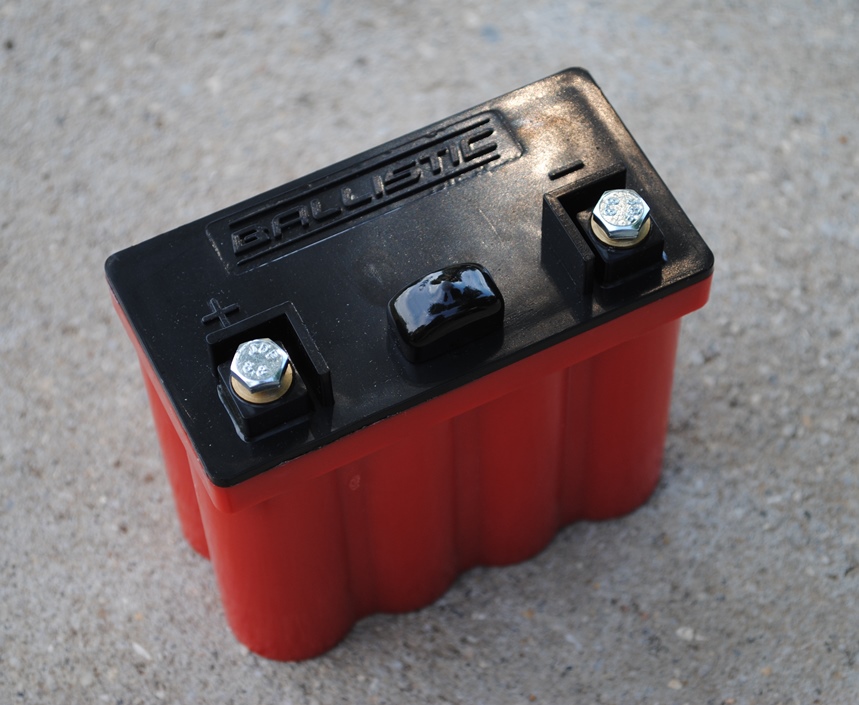 We decided to upgrade the battery in our Yamaha Big Bear 250. The battery finder on Ballistic's website recommended the 8-cell unit for normal environments or the 12-cell for primarily cold areas or units with lots of accessories. With most of our riding taking place in the southeast US we picked up the 8-cell (P/N 100-011). The battery puts out 13.6 volts and 275 burst cranking amps. It is designed to work in temperatures from 0-140 degrees F. Inside the package was our battery, foam material for shipping and installing, and a few Ballistic stickers.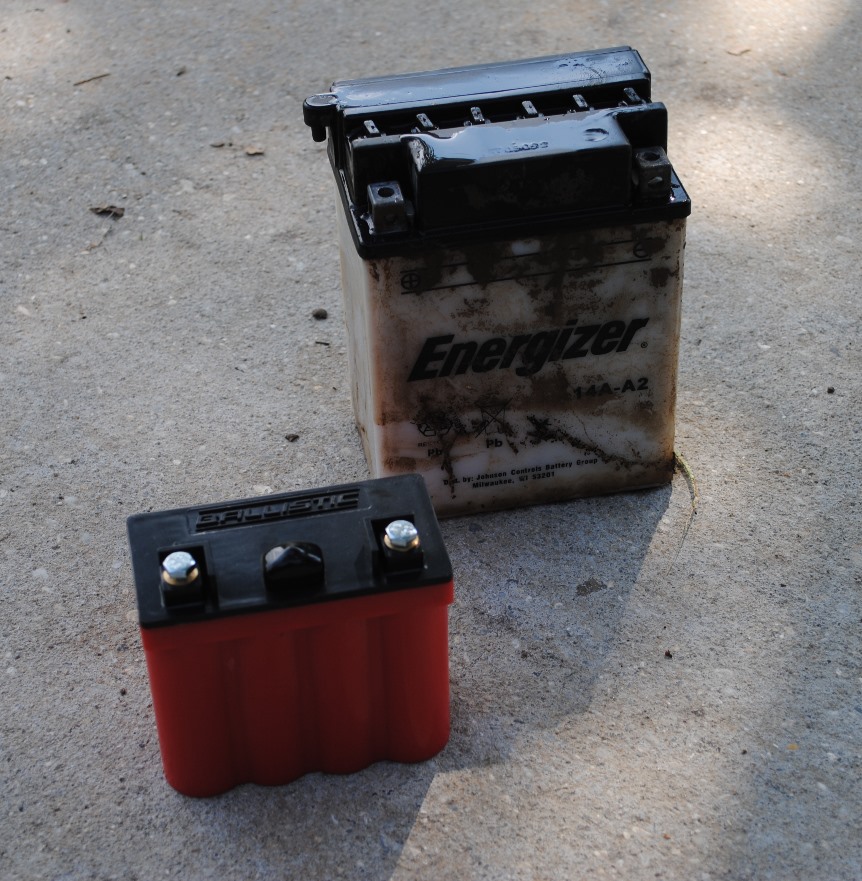 Our new battery came in at a mere 4.5″L x 2.5″W x 4.25″H and 1.7 pounds compared to our OEM battery at 5.25″L x 3.5″W x 7″H and 10.4 pounds. That's a savings of almost 9 pounds making this the easiest and least expensive way to shed weight off your ATV and potentially gain a little speed. Since the Ballistic EVO2 Performance Batteries are also a great deal smaller than their OEM counterparts they risk bouncing around inside the battery compartment. To resolve this simply use the foam packaging that the battery came with. It trims easily with a serrated blade and helps secure the battery in place.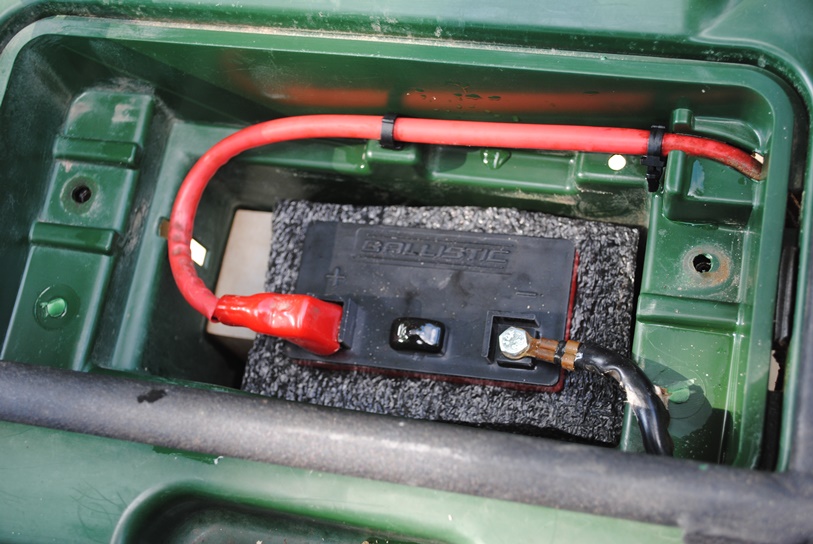 Ballistic batteries come with a Battery Management System (BMS) port on top. While not necessary, a charger is available from Ballistic that helps balance each cell on the battery to extend the life of the battery even further. A standard trickle charger can be used as long as it has auto-shutoff to prevent over charging. Ballistic EVO2 Performance Batteries ship at 70% of their charge, more than enough for a good start. Put to its first test it did not disappoint and has been running great during its first week. They are claimed to only lose 10% of their charge during a static year compared to as much as 1% per day for lead-acid batteries.
Ballistic EVO2 Performance Batteries come with a 3 year warranty and are made right here in the USA. LiFePO4 batteries do have a higher price than lead-acid batteries. The MSRP on the 8-cell Ballistic is $169.95, about 3 times the cost of an equivalent lead-acid battery. However, the features and convenience make it a great option. We'll provide updates here during the life of our battery, but don't count on that being anytime soon. To find your own Ballistic EVO2 Performance Battery check out their website at http://www.ballisticparts.com/.