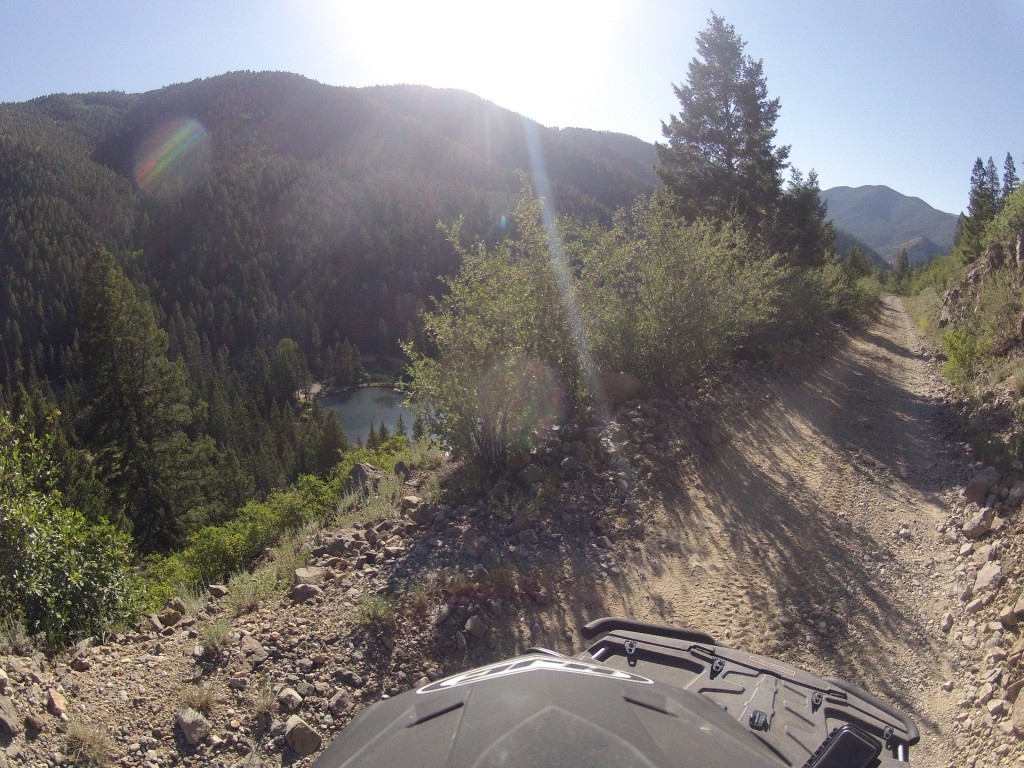 Red River, New Mexico, is a quaint, semi-famous ski resort town. The town is void of any recognizable commercialization, instead filled with mom-and-pop shops and gold-mining history. Signs of the snow-life are everywhere, but during the warm months it becomes a totally different outdoor paradise with fishing, hiking, and of course, off-roading. With one long winding road in and one long winding road out, Red River is nestled in the heart of the Carson National Forest.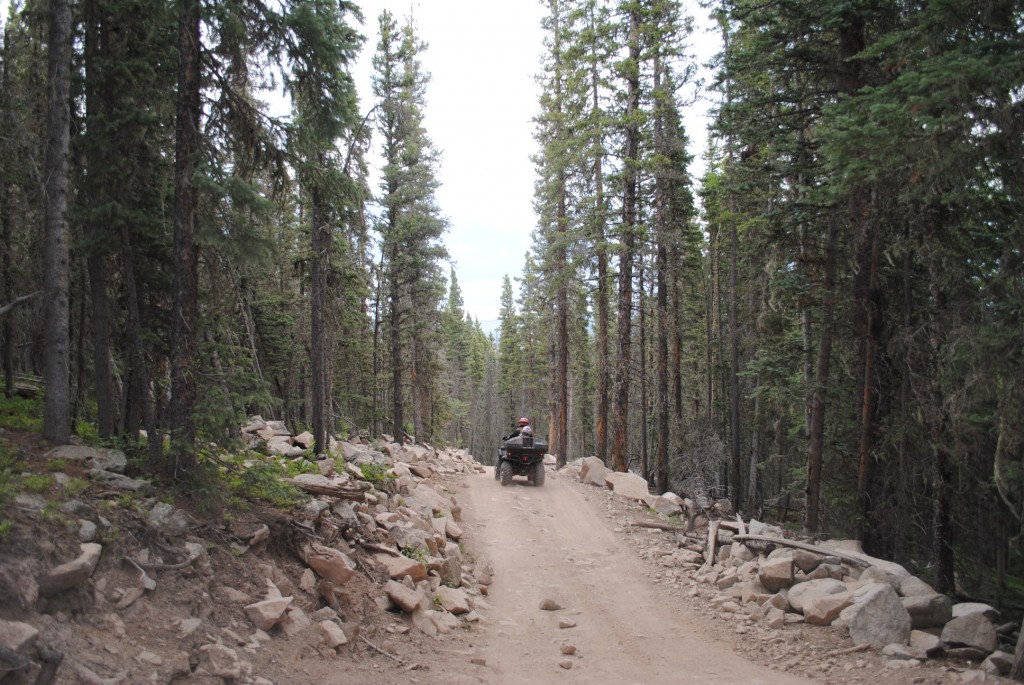 Red River has eleven off-road trails overseen by the United States Forestry Service and they vary greatly in difficulty. Old Red River Pass is like a fairly well-maintained gravel road that most consumer vehicles could handle, whereas 4th of July Canyon is a tight trail with large loose rocks and deep wash-outs. Trail details, descriptions, directions and maps are available at the town Chamber of Commerce Visitors Center or the USFS Questa Ranger Station.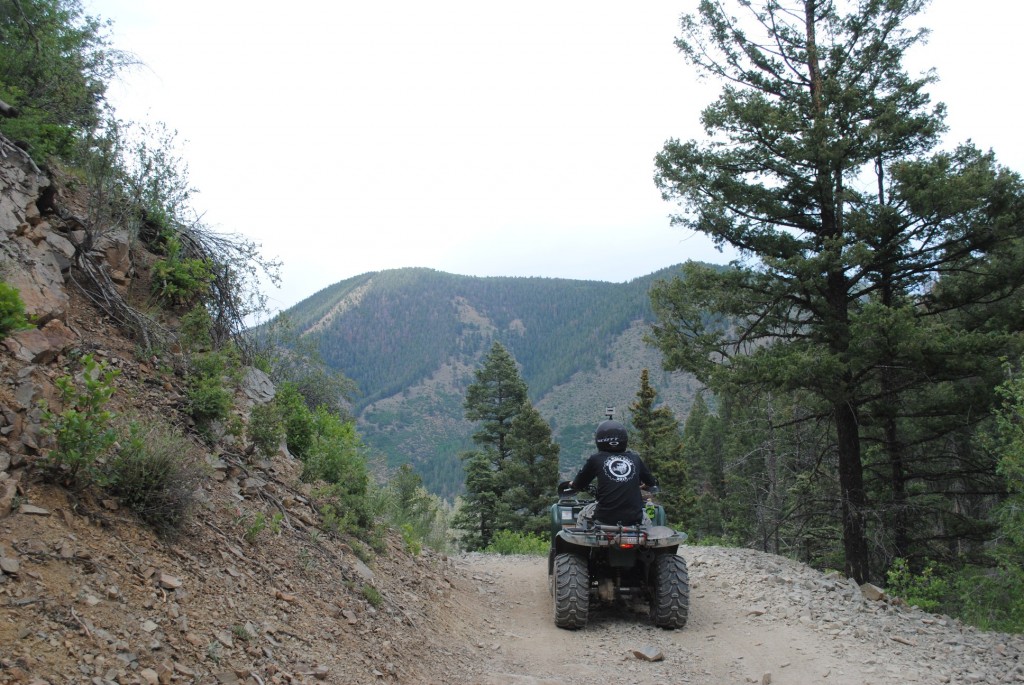 Red River sits at around 9,000 feet and the trails go as high as about 11,600 feet. Some of our carbureted quads did suffer from altitude sickness at around 11,000 feet and had a noticeable loss of power the entire time. Fuel injected units shouldn't have this concern and there are products for re-jetting or adjusting carbureted engines to help them breathe more naturally.
In town, you'll see plenty of horses on the streets as well as the touristy 3-wheeled cars, but keep your ATVs off the asphalt. Red River has a strict regulation against ATVs being on the roads. You can cross the road from staging area to trail but running parallel to the roads will get you a ticket from the town Marshall. This was perhaps my biggest complaint about Red River. In the news it seems to be a debated topic and may change in the near future. Until then no enthusiast likes to see "NO ATVs" signs around.
For those not wanting to haul your ORVs to Red River, there are rentals available in town. Red River Offroad offers custom Kawasaki Teryx units for rent as well as guided Jeep tours. If you are hauling, New Mexico requires registration of ATVs and side-by-sides. $18 per ATV will get you a 3 month out-of-state registration sticker. You can register online and print a temporary permit right away. Your registration fees go back into the state's ORV program keeping trails like these open. ATV pilots under 18 must pass an ORV safety course. These can be completed online and are well worth the small price for the lessons learned. Our young riders took the ATVCourse.com lessons and I was impressed at the quality of the exam and the riding technique comments made by my daughter in the ride following her taking the exam. As we packed for the trip she named off a full list of emergency survival gear that we should be packing for our rides; all learned through her course. You can see full state requirements and course details at the New Mexico Game and Fish OHV site.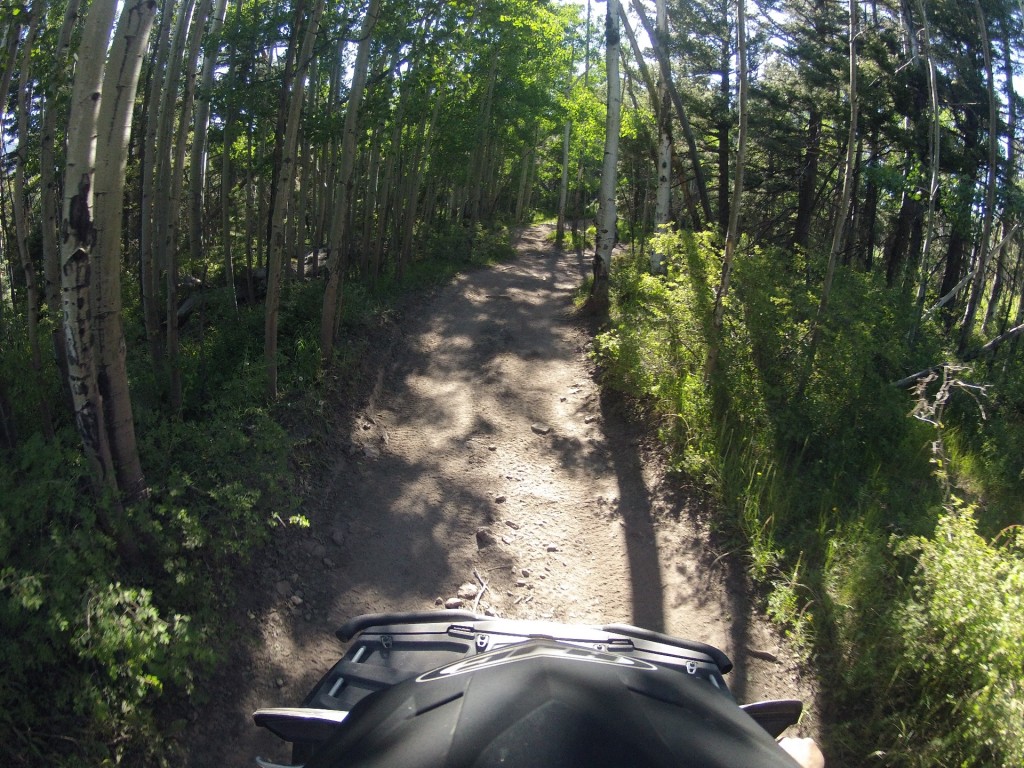 No matter what type of ride you choose or who the owner is, you will see some of the most beautiful views you can reach on four wheels.The riding is great for any level of rider and the panoramic views are spectacular. Red River and all that it offers is a great offroading, family destination.
Red River Chamber of Commerce – www.redrivernewmex.com
Red River Offroad – www.redriveroffroad.com
New Mexico Game & Fish OHV Program – www.b4uride.com
ATV Course – www.ATVCourse.com