We recently had a chance to be on the front end of a new product release with the Rox Speed FX Universal ATV Foot Pegs. As soon as we saw the press release we contacted Rox Speed FX to see what the fuss was about. Rox Speed FX has been in the powersports industry since the 1990's when it released Sled Tred, a floorboard traction system for snowmobiles. And while Rox Speed FX has released many products since then, it seems they have come full circle back to maximizing foot traction while you put your ride through the gnarliest of terrain.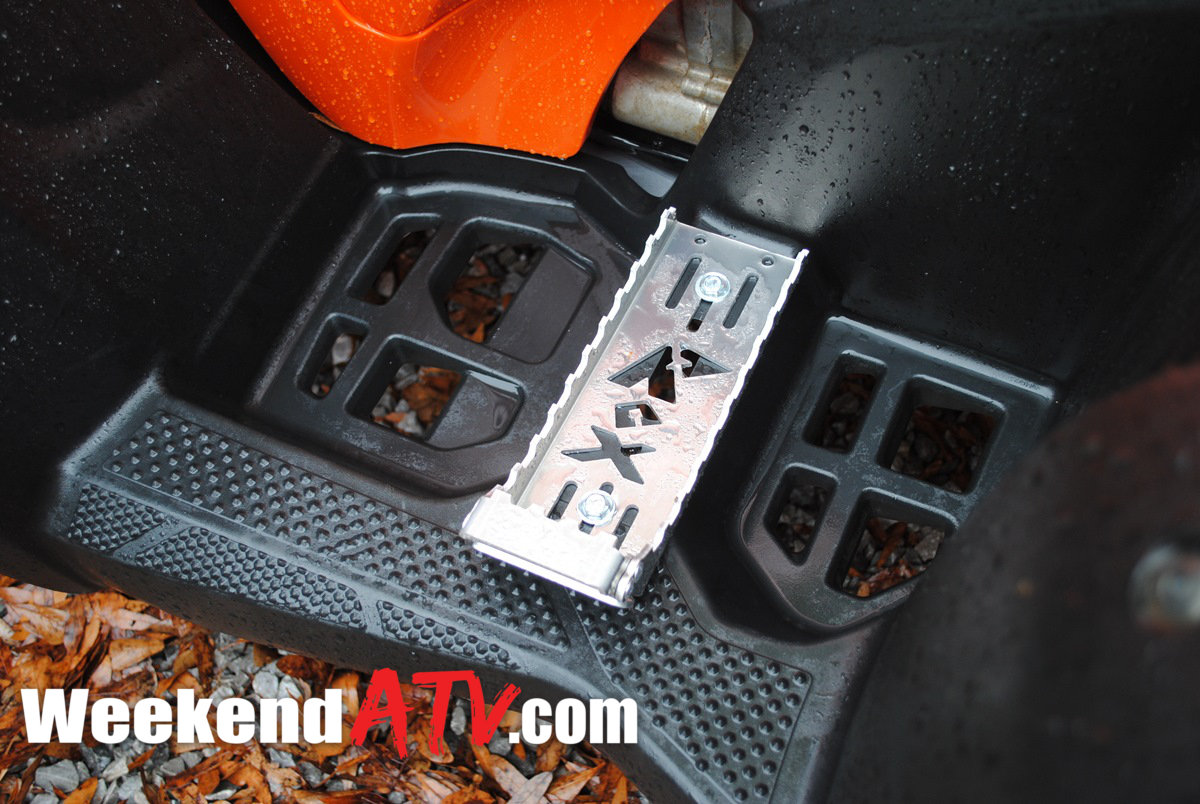 The Universal Foot Pegs aren't just an improvement on OEM design. It's a trip back to the drawing board on how to keep your feet securely inside the vehicle at all times. The 3″x8″ surface area dwarfs factory footpegs. The pegs have 10 teeth down each side and another 4 across an elevated outside area to help keep your feet from leaving the floorboards. In a pinch, I think they could be removed and used as a weapon! Despite their size, the lightweight construction makes them close in weight to the factory steel.
Installation is probably the easiest accessory we've added shy of a sticker. Most OEM foot pegs are off after removing 2 bolts. In most cases the Rox Speed FX Universal ATV Foot Pegs will mount back into the original mounting holes thanks to the channel design cut into pegs. For our 2014 Honda Rancher DCT we found the most secure fit was to drill a new hole as the outside OEM hole fell inline with the Rox logo giving the bolt less chance to keep its grip. Even with that, installation was under 15 minutes. Alternatively you may choose to mount the Rox Speed FX pegs in parallel to your OEM pegs. All the needed mounting hardware is included.
In our test rides we headed to multi-terrain trails to test the grip against sand whoops, hardpack dirt and deep mud holes. No matter how rough the ride or how much traction the tires lost our feet didn't move. Even repositioning your feet on the pegs takes a deliberate effort. They could not perform better at their intended goal unless you were strapped into them.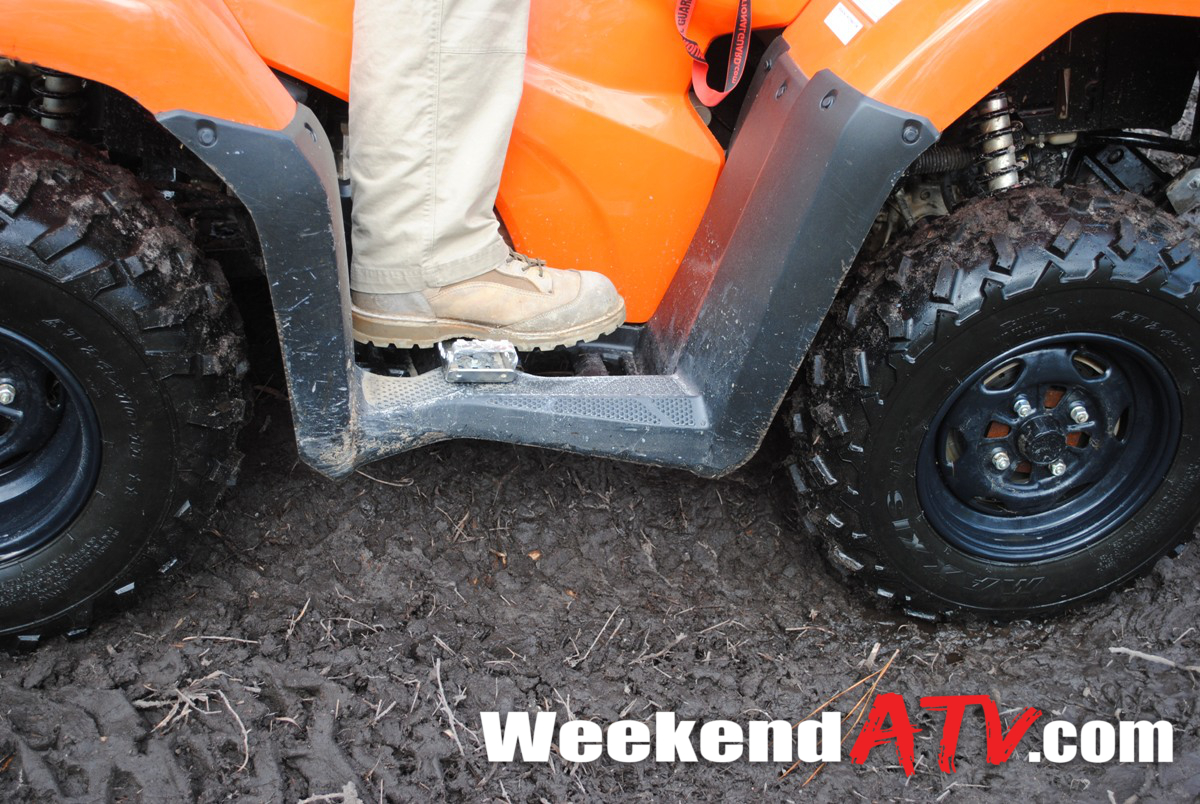 The Rox Speed FX Universal ATV Foot Pegs are already showing up on racers rides in the GNCC circuit. They will likely be a must have for mud racers soon as well. The foot pegs are made in the USA, carry an MSRP of $89.95, and can be ordered directly through Rox Speed FX. To order your own set and browse their other offerings check out http://www.roxspeedfx.com/.