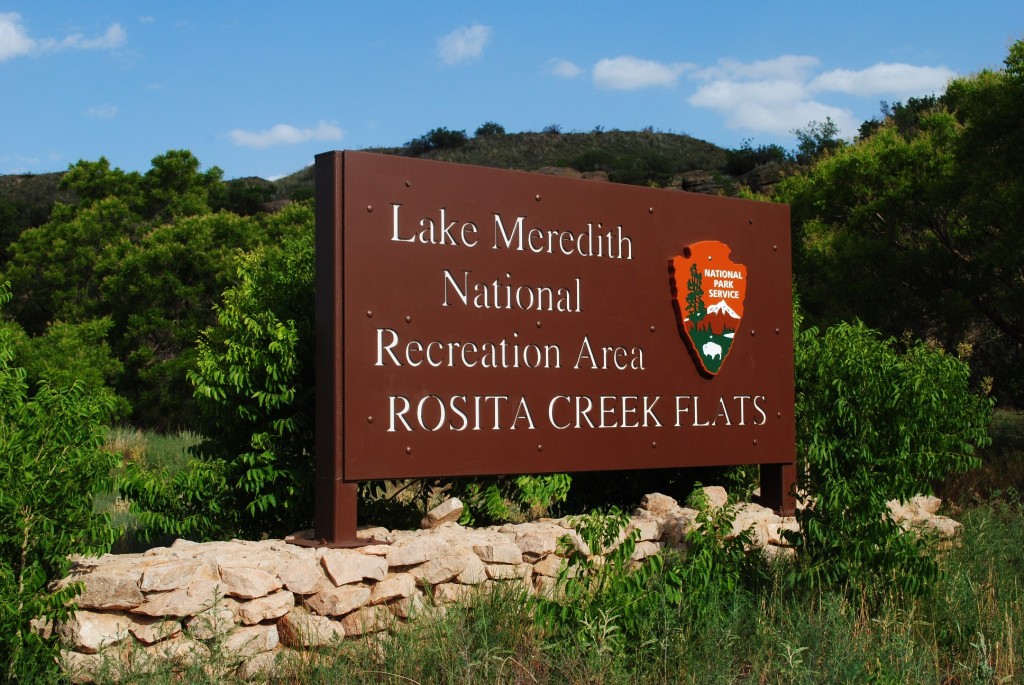 The Texas Panhandle is generally a vast cropland, except for the area carved out by the Canadian River. US Highway 87/287 runs north out of Amarillo, Texas, across this expansive flat land. As it crosses the Canadian River, a small dirt road (aptly named Canadian River Road) turns off to the east into a wide, sandy, staging area surrounded by narrow trail ruts. Welcome to Rosita Creek Flats National Park OHV Recreation Area.
Rosita Creek Flats (also called Rosita Flats) is one of two OHV riding areas at the Lake Meredith National Recreation Area. The Blue Creek Bridge OHV area can be found on the north side of Lake Meredith a few remote miles away. Combined, they provide over 2,000 acres of OHV riding area, 80% of which is at the Rosita Creek location. From the top of the plateaus you can see the dirt playground stretch for miles.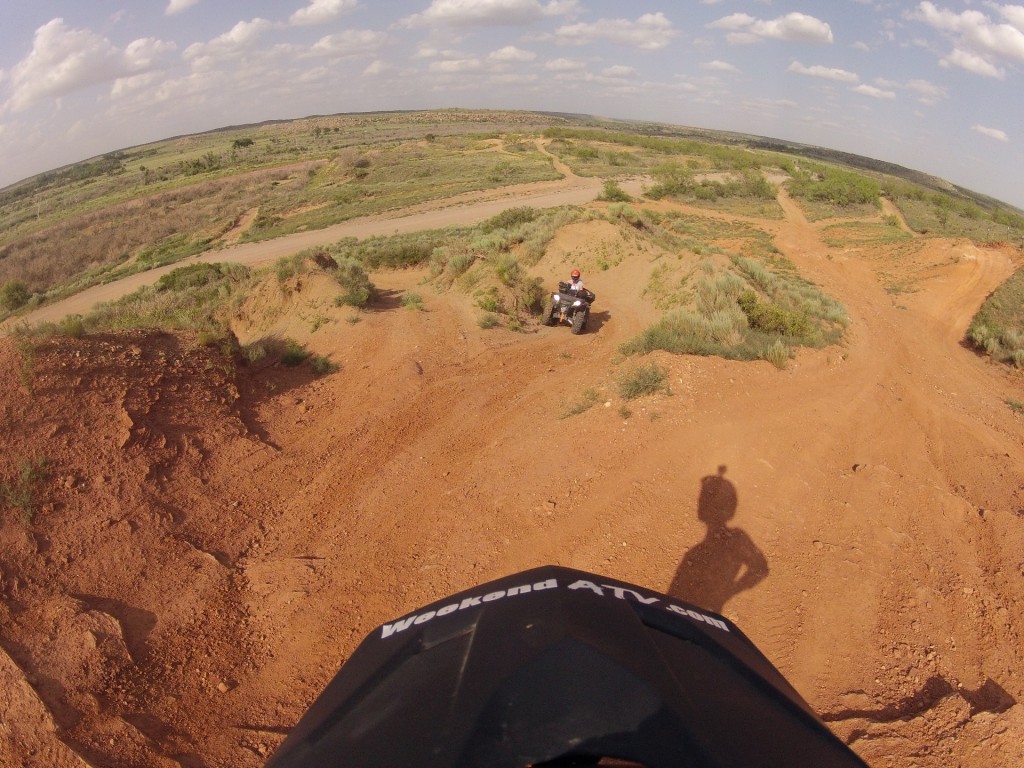 Rosita offers a little of everything in regards to terrain and difficulty. There are wide open roads and sand banks, steep hills, rock climbs and even mud. In fact, you can ride right out into the river itself. Fording the Canadian River is usually easy. It is a dam controlled river that never seemed more than a foot deep and has a pretty solid bottom to it. You can, however, get into some tread-clogging, southern-style mud on the banks and we got a chance to test our winching abilities there.
Rosita offers primitive camping but there are no restrooms or picnic tables as a result of repeat issues with vandalism. There have been threats to close the park, but thanks to the Texas Off-Roaders Association that hasn't happened yet. TORA works hard with the legislators and corporate sponsors to keep the Canadian River parks available to riders. They also host events like sand drags to help raise funds and awareness.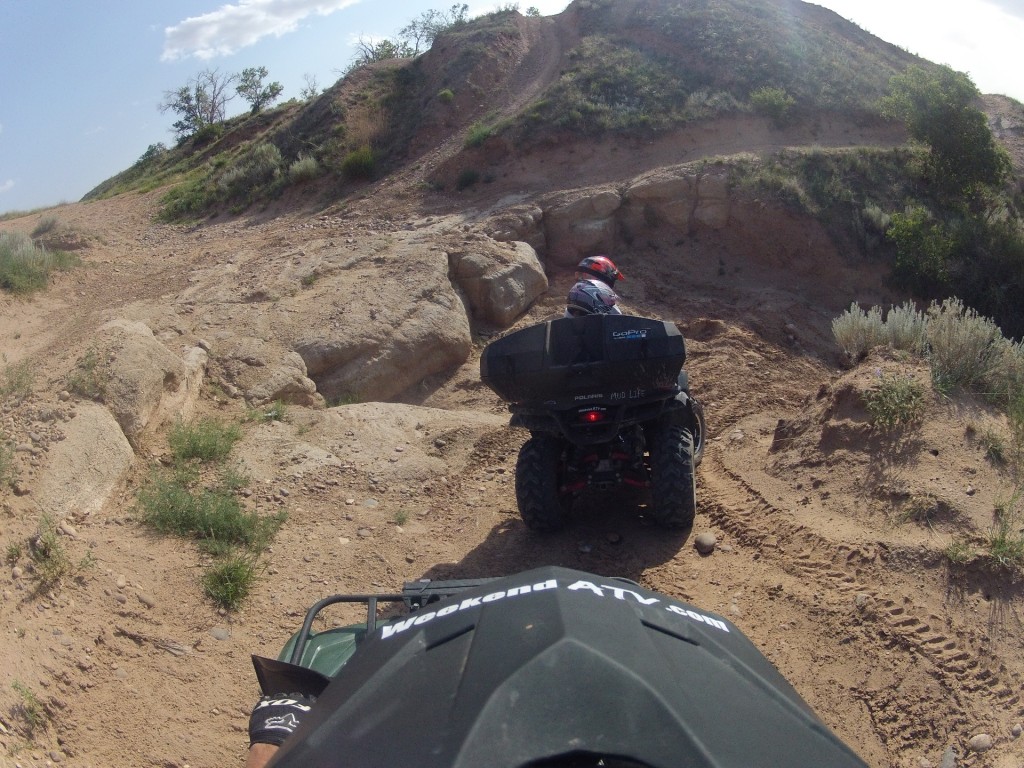 Park officials do enforce the use of helmets and eye protection and Texas requires an OHV decal while riding on public lands such as this. The decals are $16 and are good through August 31st of the purchase year. When you consider most parks are about $20 per vehicle per day, $16 for a year is great with the many public riding areas offered by Texas. The decal fees are put back into the states OHV program. Decals can be purchased in advance from the Texas Parks and Wildlife Department or from retailers throughout the state. We found B&R Motorsports to be the closest retailer and easily obtained our decals there for a same day ride. They also had plenty of riding gear and accessories to serve your needs.
If you are going to be in the Amarillo area and are looking for a place to ride, Rosita Creek Flats is a great stop. You'll probably never be alone there and we met several local riders on our weekday evening ride. Weekends are even more popular, especially on TORA's event weekends.
Rosita Creek Flats ORV Area – www.nps.gov/lamr/planyourvisit/ohv-off-highway-vehicles.htm
Texas Off Highway Vehicle Program – www.tpwd.state.tx.us/spdest/ohv/index.phtml
Texas Off-Roaders Association – www.texasoffroaders.com
B&R Motorsports – www.brgokarts.com